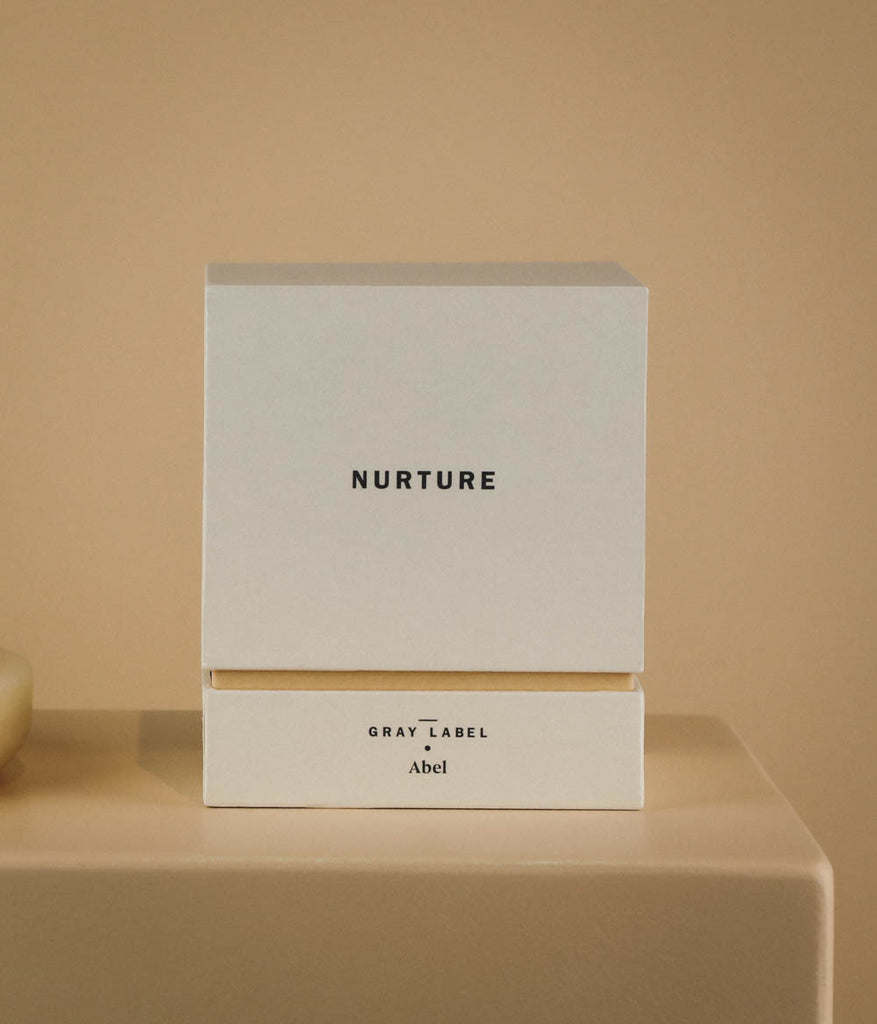 Abel Fragrance Nurture 100 ml
$335.00
36867
The Abel Fragrance Nurture 100ml bottle is a scent that can be worn by all ages.

Designed for mothers. With Top notes of fleur l'orange, Bulgarian rose, lentisque. Heart notes - jasmin sambac, ginger. Base notes - East Indian sandalwood. 

Our Marketing Manager describes it as having a deep orange top note with a musky cinnamon and sandalwood undertone, and at the age of just 28, it's her personal favourite fragrance from the collection. 

Nurture is a collaboration with organic children's clothing brand, Gray Label. Created by Nose Fanny Grau, a mother herself, and partner of Abel Nose, Isaac Sinclair. Created by mothers, for mothers. 1% of NURTURE revenue goes to supporting African based nonprofit Solar Sister.
All Abel perfume is a 100% natural perfume. Every single ingredient, in every one of Abels perfumes, started its life as a plant. Abels fragrances are made entirely of essential oils, extracts and plant-derived scent molecules in a base of organically certified, food-grade grain alcohol. All scents are an "Eau de Perfum". A small few drops on your skin are designed to last up to 8 hours something incredible you don't often find in other scents of this stature.
Abel has been on a quest to create the world's best 100% natural perfume without compromising on ethics or aesthetics. Working with Sao Paulo based, Master Perfumer Isaac Sinclair, Abel creates the most long-lasting, unisex perfume smells in incredible scents. There truly is a scent for everyone.
Founded in Amsterdam by former winemaker and New Zealander Frances Shoemack in 2012, Abel is on a mission to blend the pleasurable world of perfume, with the conscious simplicity of nature. Now based in Wellington, New Zealand, Abel is sold in 33 countries globally, to much acclaim. The Abel team and collection have grown at an organic pace. Abel's mission, while remaining steadfast, has also grown. They are driven to have a positive impact both on the environment and the community.