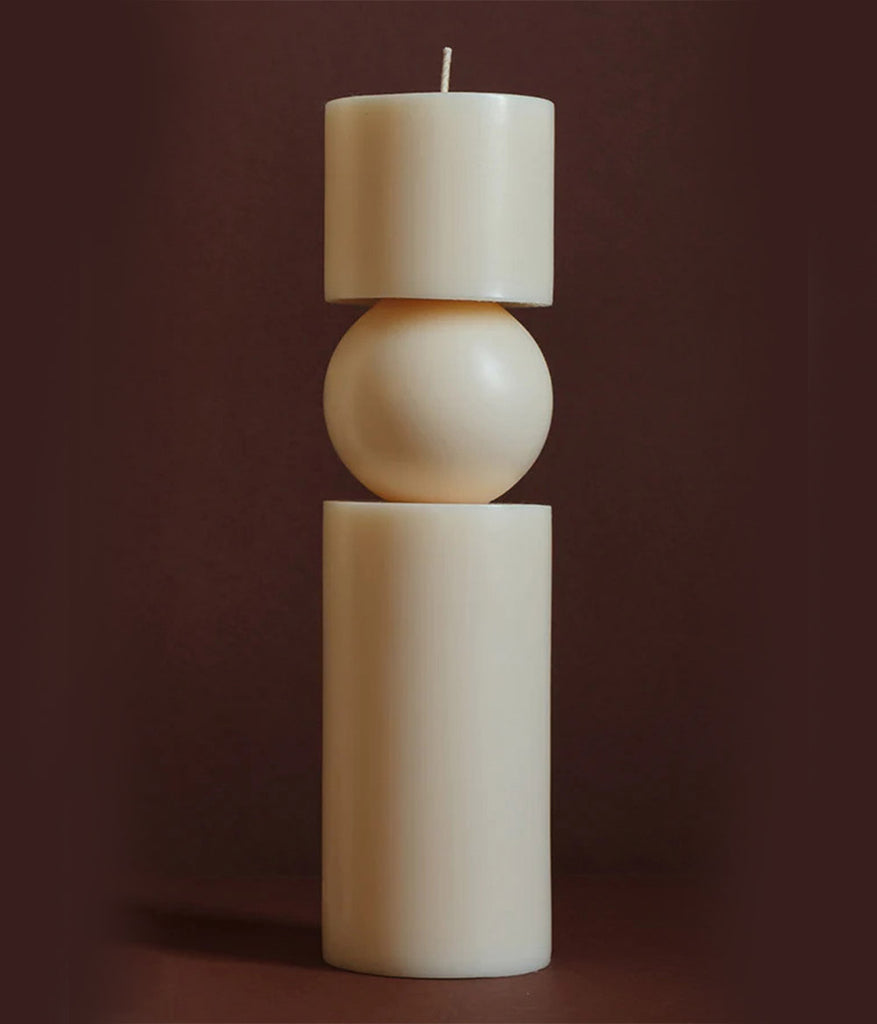 Andrea & Joen Medium Totem Candle
$190.00
40591
Designed to inspire and ignite your senses, made with natural and pure soya bean wax (50%) and beeswax (50%). Artisanal and unique this exceptional large totem candle is bold and graphic using spheres and cylinders, symbolising the purity of shape, conformity and order. Design is stripped to its minimum.

Soy and beeswax do not release soot and have less environmental damage than paraffin. In line with ANDREA & JOEN philosophy the candles are renewable, biodegradable, non-toxic, drips less and has a longer burn time compared to paraffin candles.

Use on its own or as a set with the large and small totem. Display in bedroom, dining table, living room or console. Packaged individually, boxed beautifully in all black hard case paper boxes. Great for gifting.
- Each candle is hand poured, taking 8 Hours to set, 40 minutes to hand finish
- 26cm H x 7cm D
- Burn time 137 Hours
- Weight 815 g approx.
- Gifted in a black box
- Eco friendly
- Soya and bees wax
- Naturally scented from flowers in the bees wax

Candle Care
Trim wick length to 5mm before each burn, place candle on a stable heat-resistant surface before burning, ensure the candle is extinguished before leaving the room and never leave a candle unattended. Do not burn the candle more than 3 hours, keep away from moisture, water and drafts. Keep out of reach from pets, children and draperies and furniture. Store in a cool, dry place away from direct sunlight.