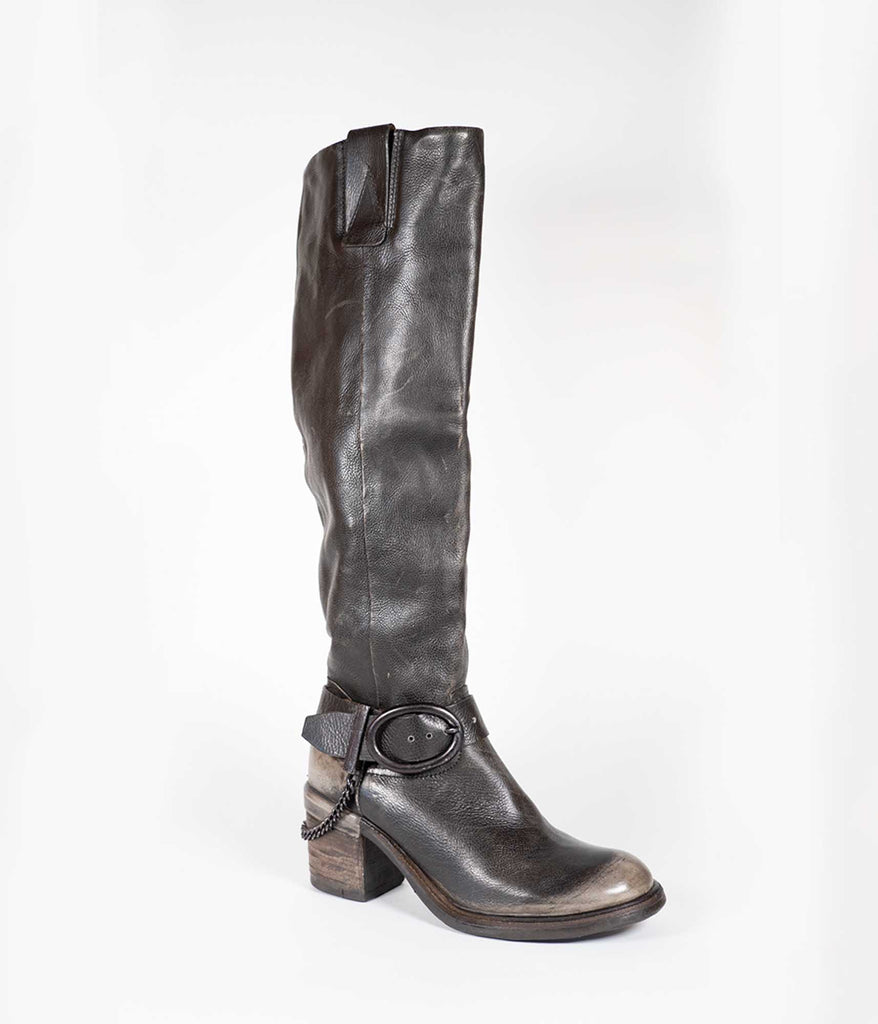 A.S.98 High Buckled Boot
$637.50 $1,275.00
37799
The A.S.98 High Buckled Boots are a knee-length style, made from 100% Italian leather. Details such as the buckle and chain are a unique touch. The leather is soft with a slight sheen and texture. Dyed with a natural vegetable dye to give them an aged look, while reducing the use of chemicals in their production. The heel height is 6.5cm, and the leg height is 42.5cm. True to size, and quite fitted on the calves.

Fetures: 
Belt buckle decoration can be easily removed with a clip. 


A.S.98 is a brand with personality. As.98's has a passion, a lifeblood that flows into their everyday work. Creating more than shoes; they produce distinctive works of art with uncompromising style and all the rough edges, each piece has its own unique personality. One that is recognised where it really counts: on the street.