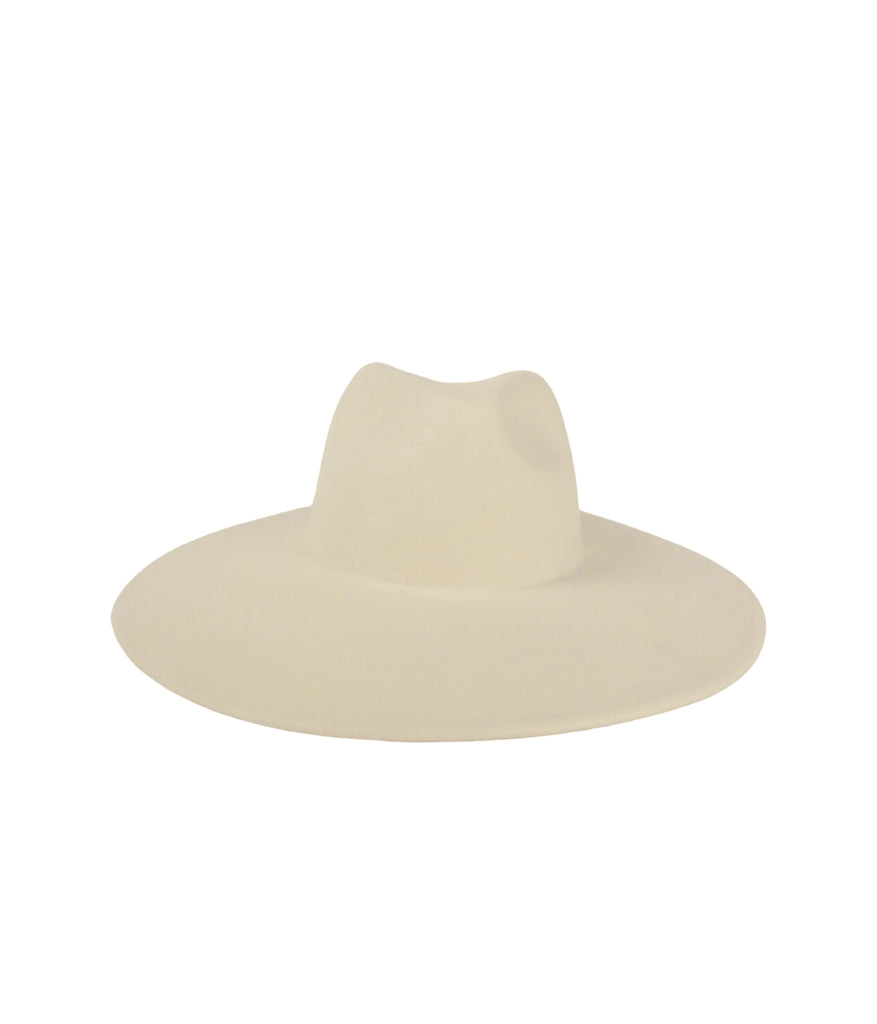 BROOKE BARRETT The Romantic Woollen Felt Hat
$235.00
38078
The Romantic by BROOKE BARRETT is a softer make to The Wanderer, with a wider brim and overall more relaxed feel, and we've reinforced the brim edging to provide durability and shape. Our hats are unisex and each style has an internal adjustable band to fit even the smallest sizes. The Romantic isn't just a hat, it's a feeling. 
Features:
Crafted from 100% Wool.
Internal measurement 57cm / 22.44" with internal adjustable band to fit smaller.
Brim depth measures approx 12cm / 4.75".
Crown height of 10.5cm / 4".
(Please note, due to the nature of the wool dyeing process, some flecking or marks may be present in light colours, this is natural and we believe this only adds character.)
Brooke Barrett is a New Zealand designer who creates eternal vacation wear, for a forever wardrobe.