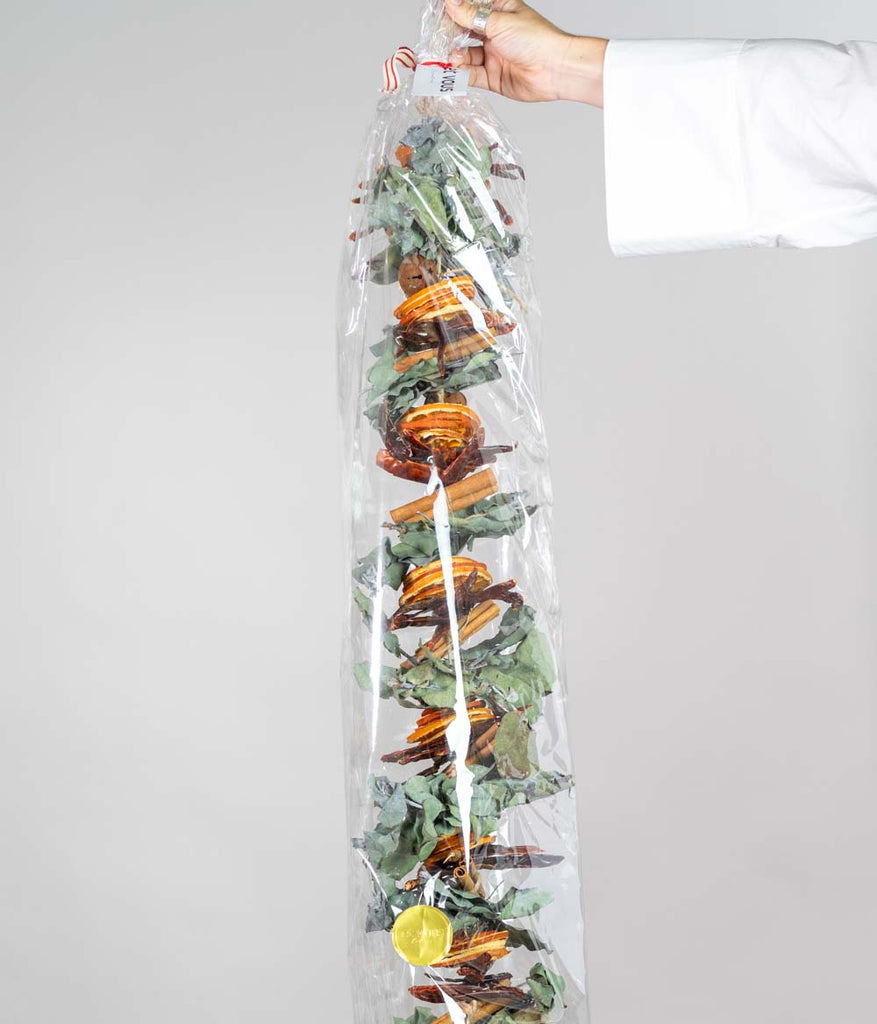 Christmas Garlands
$195.00
36406
Pre Order your Christmas Garlands for delivery from 5th December, 2023.
Pick up in-store or delivery New Zealand Wide. 


Your Garland will be the talking point of every guest who enters your space. 
Our et vous Christmas garlands are the most incredible looking, beautifully smelling, room ornaments. Featuring a collection of dried fruits and spices, that smell so good together. 
All our garlands come with essential oil drops on them, from our signature blend of essential oil, creating an amazing aromatic Christmas smell. 
Each garland is threaded together on a corded string, allowing you to hang on a wall, door, across the living room table or mantlepiece. 
Available in 2 incredible scents and carefully packaged in cellophane and cardboard, ensuring it makes it to your home safely. 

Sizes:
Medium: A stunning 134cm long, with a width of 15cm
Large: Wow your guests with a 187cm long garland, with a width of 23cm  

Scents: Please note there may be a few variations in the finishing garnishes used below, due to availability. We will do our best to make your garland look as close to the images as we can. 


Spiced Eucalyptus 
The Spiced Eucalyptus has a combination of dried chilli's, dried oranges, limes, cinnamon bark, rusted bells and large eucalyptus leaves. 

Spiced Bay
The Spiced Bay has a combination of dried chilli's, dried oranges, cinnamon bark, bay leaves and rusted bells. 
Apply a few drops of this to your garland every week. 
Shipping New Zealand only, due to the dried fruit in the garlands.