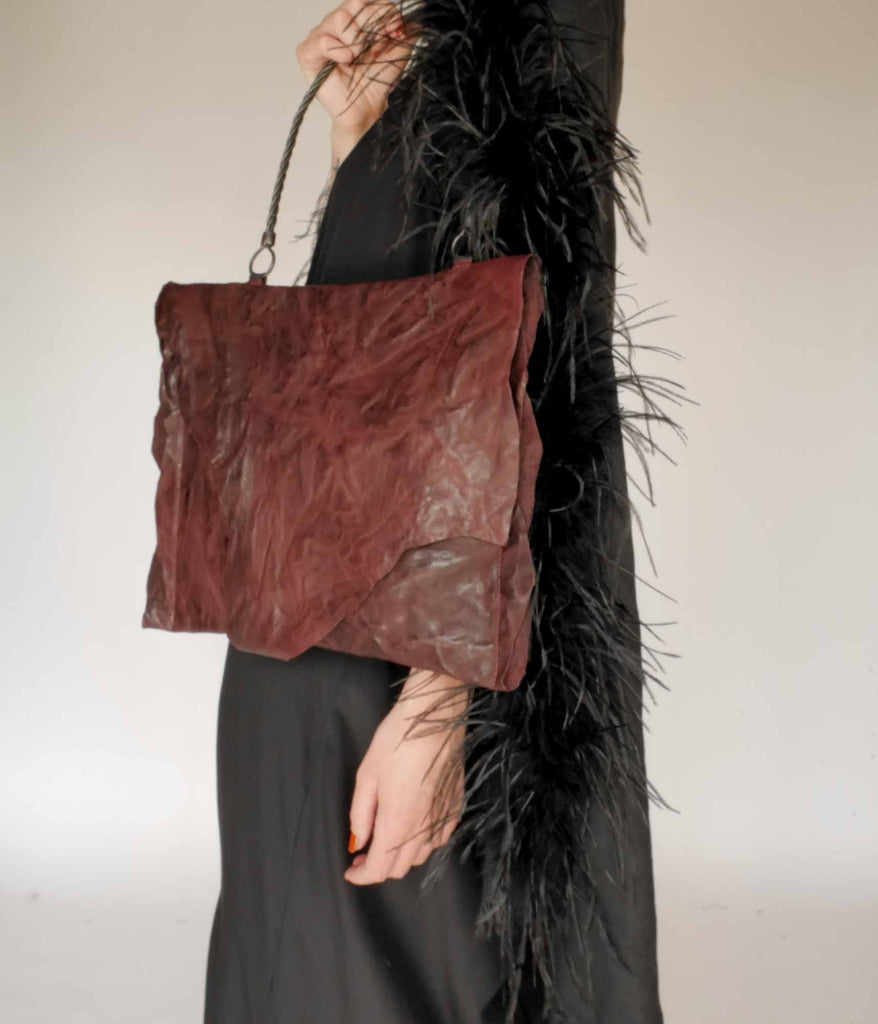 Cutuli Cult Smirna Bag
$850.00
36855
The Cutuli Cult Smirna Bag is handmade in Italy from 100% leather, in a rich red brown colour. It is lined with a black cotton canvas material, with a zip closure and an extra zipped compartment on the inside. The textured leather and twisted iron handle make this bag an art piece in its own right. Each one has slight variations due to the handcrafted nature of the designs, and colours will not be perfectly reproducible meaning each stole is unique.
Made from 100% Leather, with an Iron handle
Designed and made in Italy.
 Claudio Cutuli was born in Calabria into a family that boasts at least five generations of dyers and weavers. His shawls, wraps and scarves shun all that is mass-produced, not out of snobbery, but because they are created to last. For almost two hundred years, natural dyeing techniques have been the forte of the family's artisan textile company and natural colour, as Cutuli himself says, is synonymous with life, passion and joy, but above all, it is the fundamental element thanks to which we can still dream.
Et Vous is the exclusive New Zealand stockist of Claudio Cutuli.