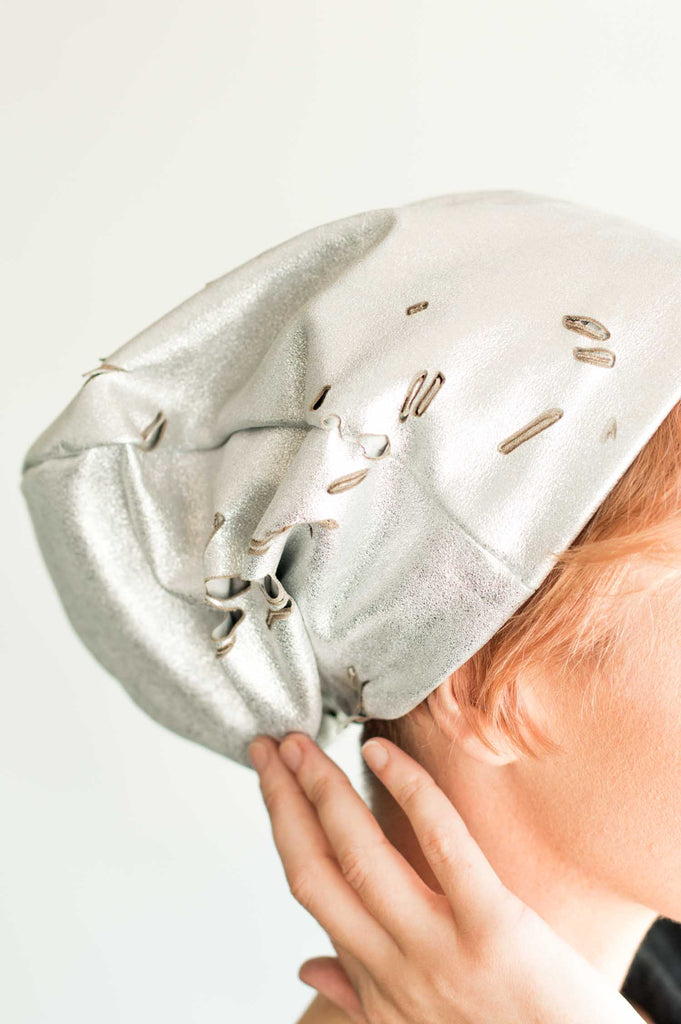 Cutuli Cult North Beanie
$194.50 $389.00
24669
The Cutuli Cult North Beanie. A classic 100% leather Beanie made from laser cut silver leather. It has an elastic band at the back for the perfect fit. Lined with a viscose/spandex mix.
Designed and made in Italy. Model wears a size medium.
Any signs of slight imperfection or differences in colours, shall not be considered defects but a characteristic of this type of leather which enhance its genuinity.
Claudio Cutuli was born in Calabria into a family that boasts at least five generations of dyers and weavers. His shawls, wraps and scarves shun all that is mass-produced, not out of snobbery, but because they are created to last. For almost two hundred years, natural dyeing techniques have been the forte of the family's artisan textile company and natural color, as Cutuli himself says, is synonymous with life, passion and joy, but above all it is the fundamental element thanks to which we can still dream.
Et Vous is the exclusive New Zealand stockist of Claudio Cutuli.