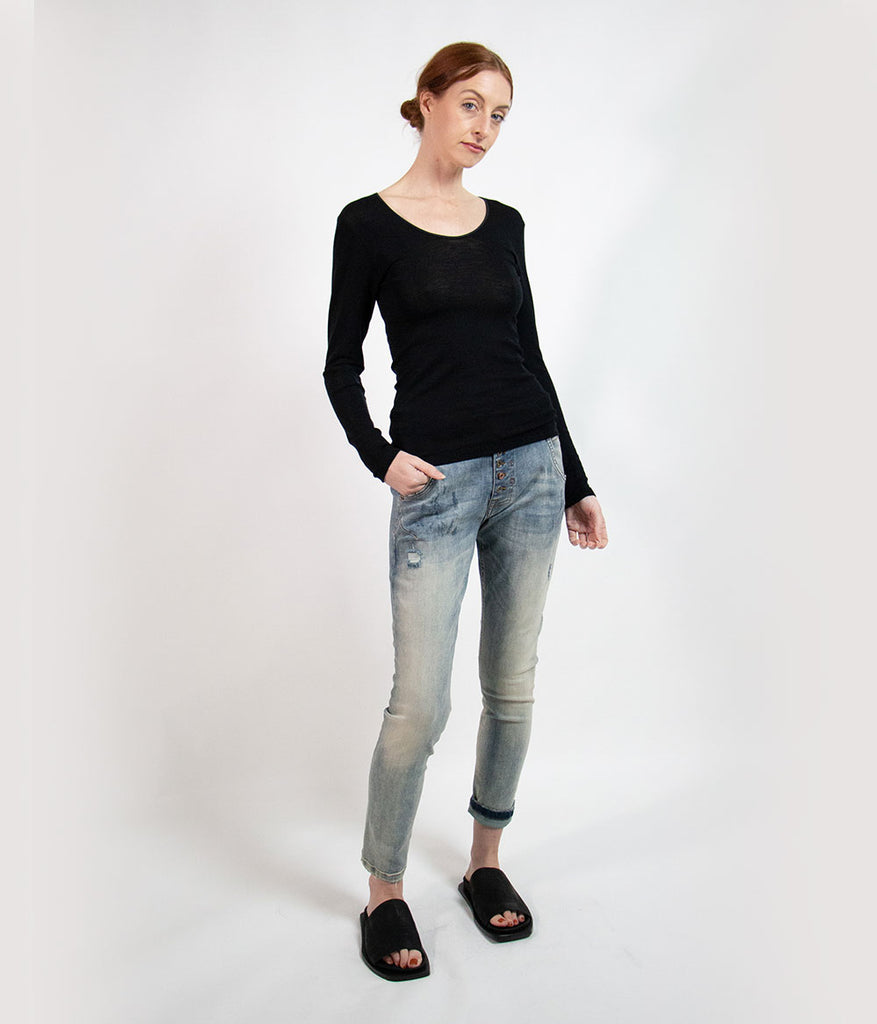 EGI Merino Silk Long Sleeve Scoop Neck Top
$125.00
39819
EGI L/S Scoop Neck Top is a wonderful layering piece. The wool and silk mix makes the garment super soft, fine, lightweight, warm, and breathable. Ideal for sensitive skin and the seamless finish makes this a smooth, non-bulky underlayer which doesnt pill.
Made from 85% merino wool and 15% silk.
Proudly made in Italy since 1966, EGI Collections offer the finest quality knits for under and outerwear. These beautiful garments are made of the highest quality Mercerized Cotton, Wool/Silk, Micro Wool, and Micro Modal. There is a wide choice of timeless, trans-seasonal styles and classic colours with EGI.