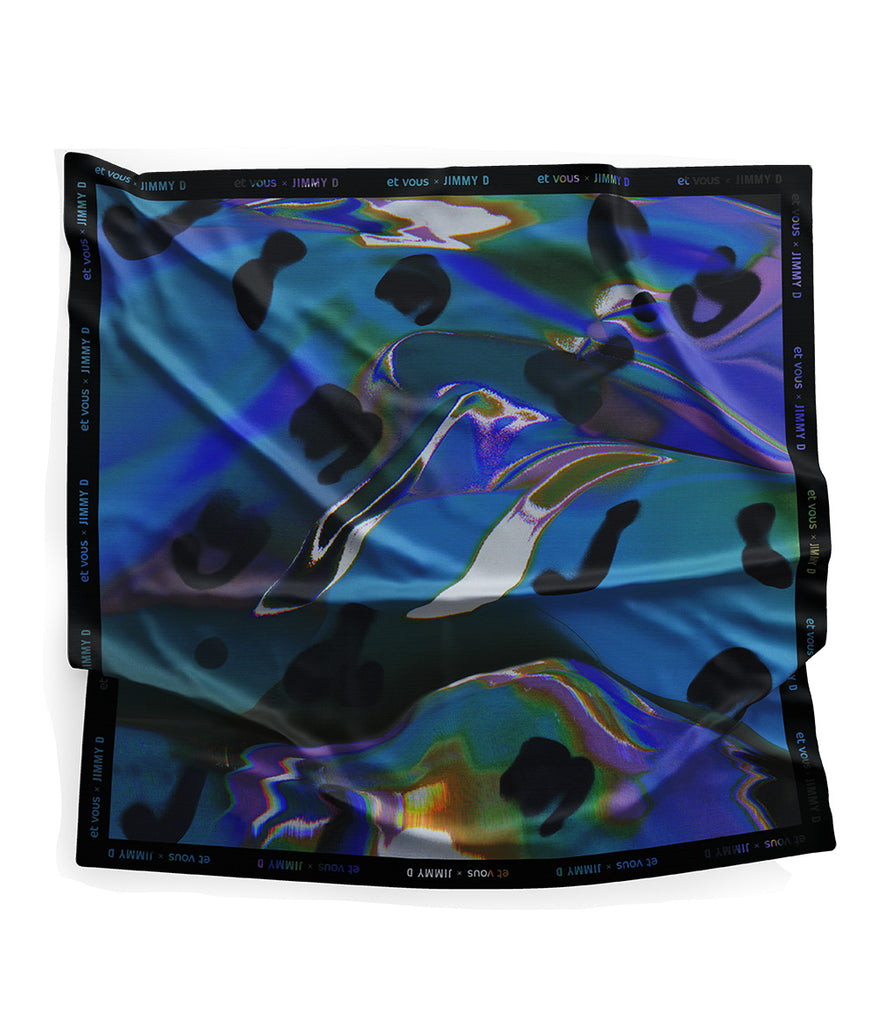 Et Vous and Jimmy D Collab Silk Neckerchief
$165.00
31224
These limited edition 100% printed Silk scarves are a collector's item this season. With only 18 produced, there are very limited chances to get your own.
The Jimmy D print 'makeup.wav' was created for the 2020 'Kiss & Makeup' collection. The print is inspired by waves of bright coloured makeup pigments with an overlay of graffiti'd letters that abstractly spell 'Jimmy D' . This print has been released in the exclusive blue colour way especially for Et Vous (and you).
James Dobson of Jimmy D creates fashion with a darkly humorous approach, is fashion forward, and is for anyone who appreciates fearless creativity.
You can wear this 100% silk scarf knowing there has been, and only ever will be 18 scarves produced in this exclusive colour.
Finished with a black border with Et vous and Jimmy D logos. Finished with a thin white hand-stitched edge and packaged inside a custom envelope which includes the print run number (1-18)
Mesures 50cm x 50cm
Perfect to wear as a neckerchief or wrap around your wrist for a different approach - it's up to you!