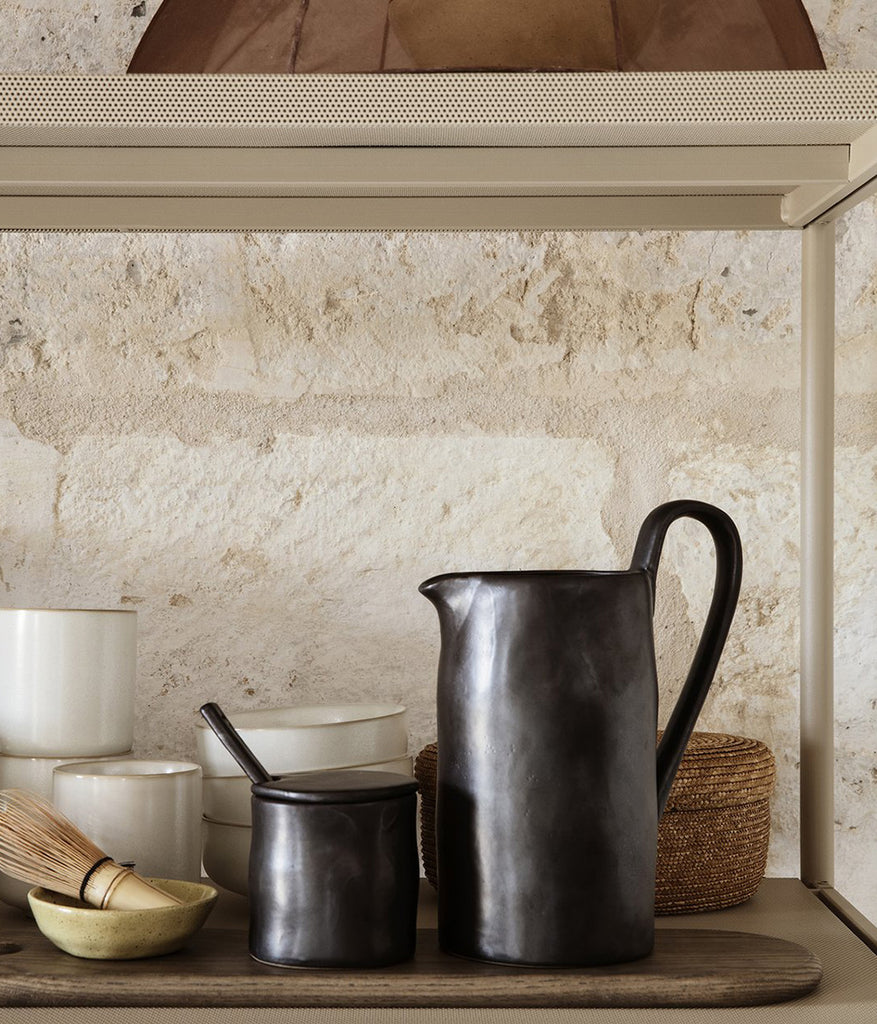 Flow Jug
$165.00
32333
Flow is a series of perfectly imperfect tableware made to modern sensibilities using traditional craftsmanship techniques. All the items are detailed with a semi-matte glaze for a unique expression. The simple, clean lines of the jug are offset with a distinctive elongated handle that makes a strong style statement on any table setting.
Color: Black
Size: W: 10 x H: 22 x D: 15 cm
Material: Glazed porcelain
Volume: 1L.
Care instructions: Dishwasher-safe