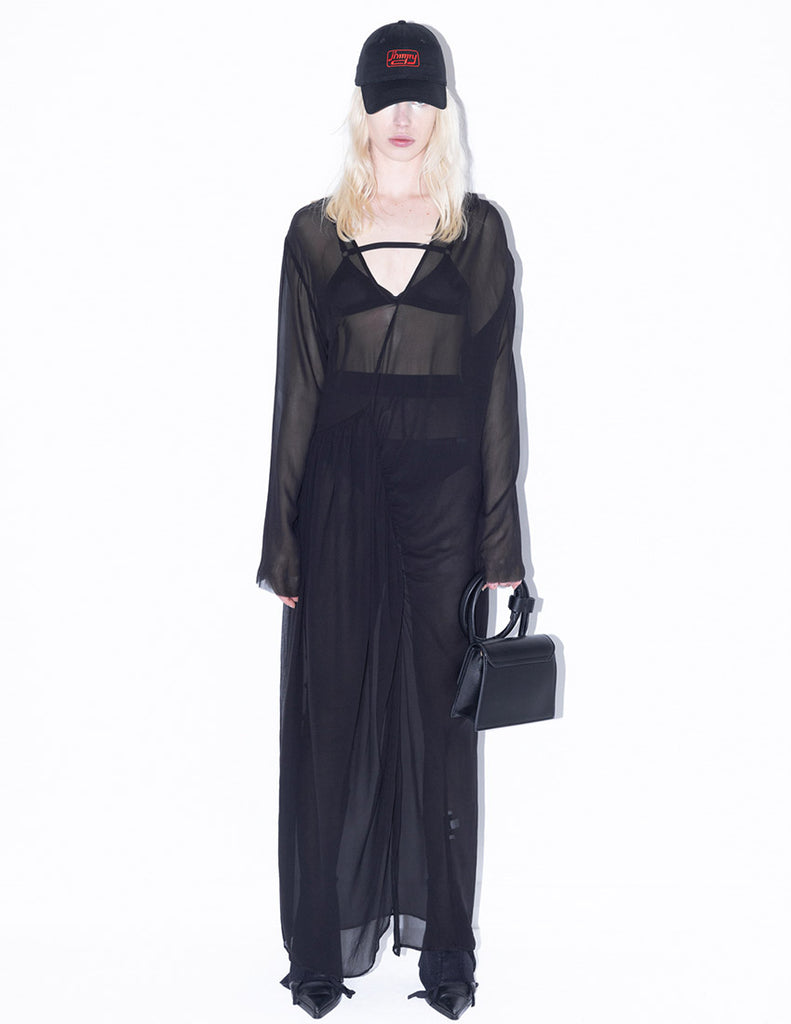 Jimmy D Limelight - Black
$625.00
41820
The Jimmy D Limelight is a stunning sheer black dress, that can be worn layered over your favourite Jimmy D pieces, or as an event dress, with a black slip. 

A new style destined to be a staple in future collections. The LIMELIGHT dress features heavy asymmetric gathering that wraps around the body and cascades down revealing a split. The long sleeves are generously cut without being TOO wide, and the whole dress has a relaxed oversized silhouette.
The model wears a size XS
Colour: Sheer Black
Made from 100% silk georgette
Made in New Zealand

Auckland-based designer James Dobson began the label Jimmy D in 2004, winning the prestigious Mercedes Start-Up Award with his first collection. Jimmy D's signature look is dark, with a wry sense of humour, combining deconstructed, androgynous, oversized silhouettes with body-conscious elements.