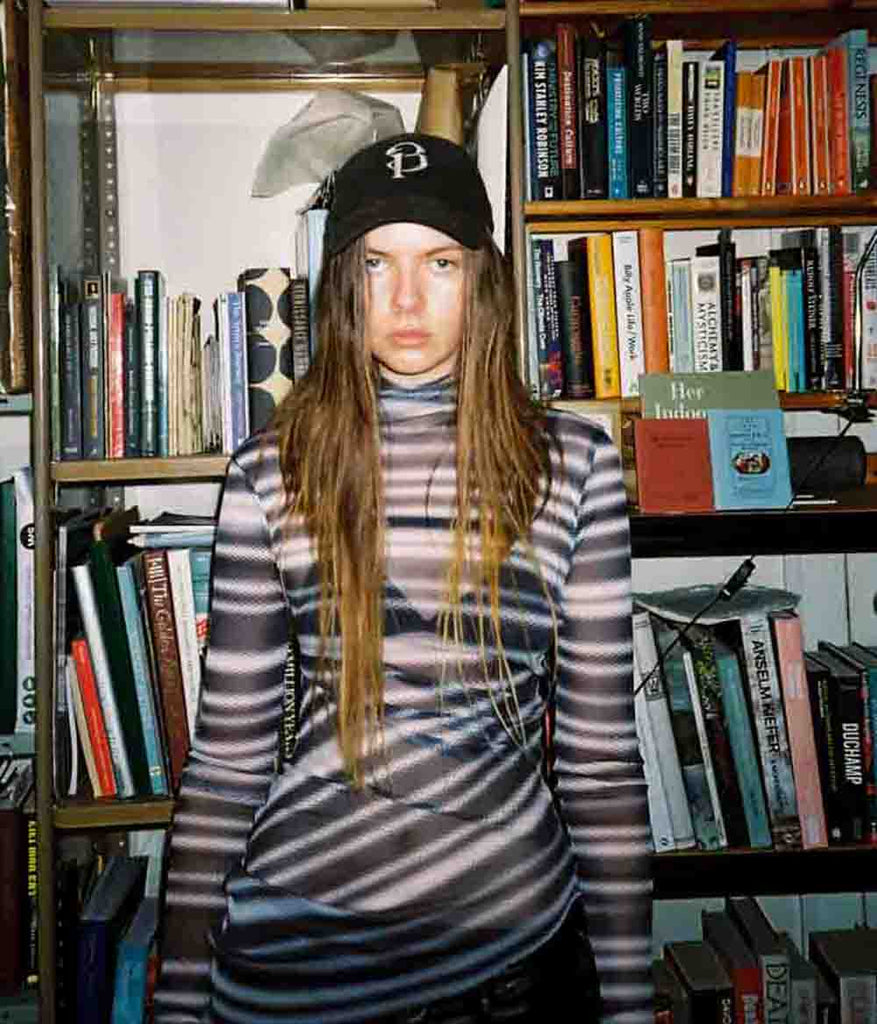 Jimmy D Mr Wavey Top-Static Stripe
Sold Out
41272
The Jimmy D Mr Wavey Top-Static Stripe is based on the shape and fit of Jimmy D's best-selling 1999 mesh top. The Mr. Wavey top has swerves and curves that, when on, create a subtle gathering, interest and strategic cover in multiple areas. The sleeves have been cut extra long to allow you to gather them at the wrist or evened out over the entire arm to reflect the gathering on the top. This is a great base layer for under tees, dresses or suiting.
As wild as it looks flat, it feels completely comfortable when it's on.
Fabric: 100% Nylon, super stretch material. 
Colour: Digitally printed "static" stripe
Measurements:
XS: Armpit to armpit 38cm
S: Armpit to armpit 41cm
M: Armpit to armpit 44cm
L: Armpit to armpit 47cm

Made in New Zealand
Auckland-based designer James Dobson began the label Jimmy D in 2004, winning the prestigious Mercedes Start-Up Award with his first collection. Jimmy D's signature look is dark, with a wry sense of humour, combining deconstructed, androgynous, oversized silhouettes with body-conscious elements.