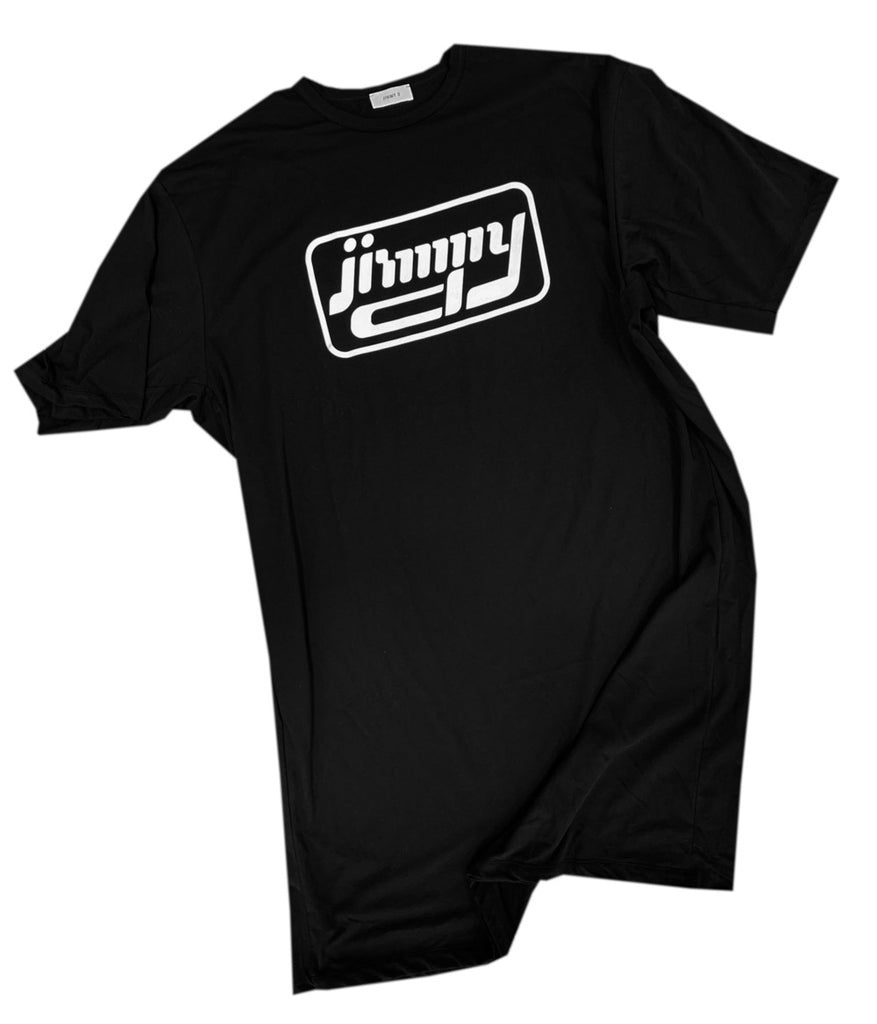 Jimmy D Space & Time Logo-unisex-tee-dress
$265.00
41260
"We're not really sure why it took us so long to create the ultimate basic tee shirt dress but here you are!" SPACE & TIME is a longer version of our classic KABOOM tee with raw edge panels that extend down the sleeve and entire length of the body. Great layered up or worn as is.
This version features a new version of the Jimmy D logo - equal parts nostalgic and futuristic, the perfect expression of this season's theme: Jimmy D's re-imagination of the iconic New York club "The Mudd Club" and what it might look like today.
Size: One size fits most
Colours: Available in Black and White
Fabric: 100% organic cotton
Made in New Zealand


Auckland-based designer James Dobson began the label Jimmy D in 2004, winning the prestigious Mercedes Start-Up Award with his first collection. Jimmy D's signature look is dark, with a wry sense of humour, combining deconstructed, androgynous, oversized silhouettes with body-conscious elements.