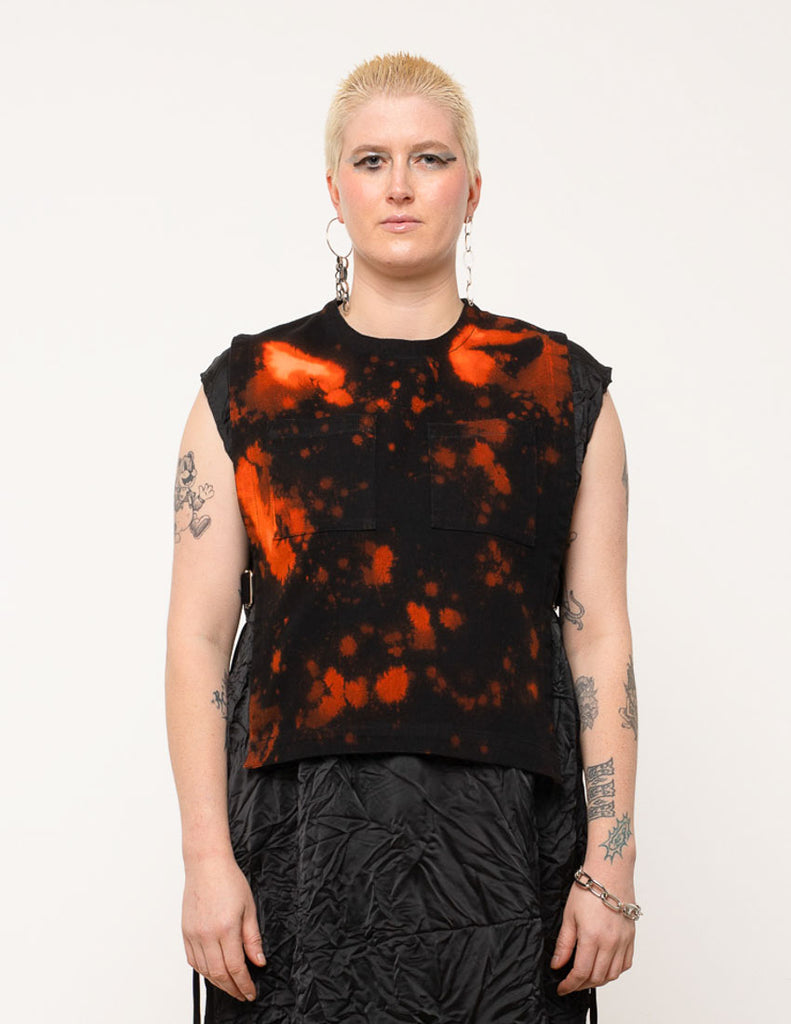 Jpalm Denim Work Vest
$385.00
42251
The Jpalm Denim Work Vest in the perfect layer over any outfit! Referencing work uniforms and featuring utilitarian pocketing, the Work Vest will be a go-to piece in your wardrobe.

Colours: Black and Orange Bleach
Black: features a heavy brown topstitching thread (which adds durability), a dome snap at the back neck, and a strap with loop slider at the side seam.
Orange Bleach: Each Work Vest gets bleached and pre-washed to create the orange splatter effect. As the bleaching is done by hand, each one is unique and the patterning will vary from vest to vest.
Style the Work Vest over a tailored shirt like the JPalm Olga Shirt, JPalm Freja Top or JPalm Saga T Shirt. Size: One Size fits most. Pictured on a model who is a size XSmall/8.
Made from: 100% Cotton denim
New Zealand Designer, JPALM is created with longevity in mind. Often only producing quality one-off garments or a range in low quantities. Within her designer/maker framework, Palm is able to ensure quality through the customization of her own work. In contrast to this finer tailoring approach, the JPALM brand borrows heavily from its origins within punk culture. The hands-on method of making allows the designer to make impromptu decisions, and adapt/change as the materials demand.
JPALM - formerly based in Dunedin, New York, Stockholm, and now Wellington New Zealand.