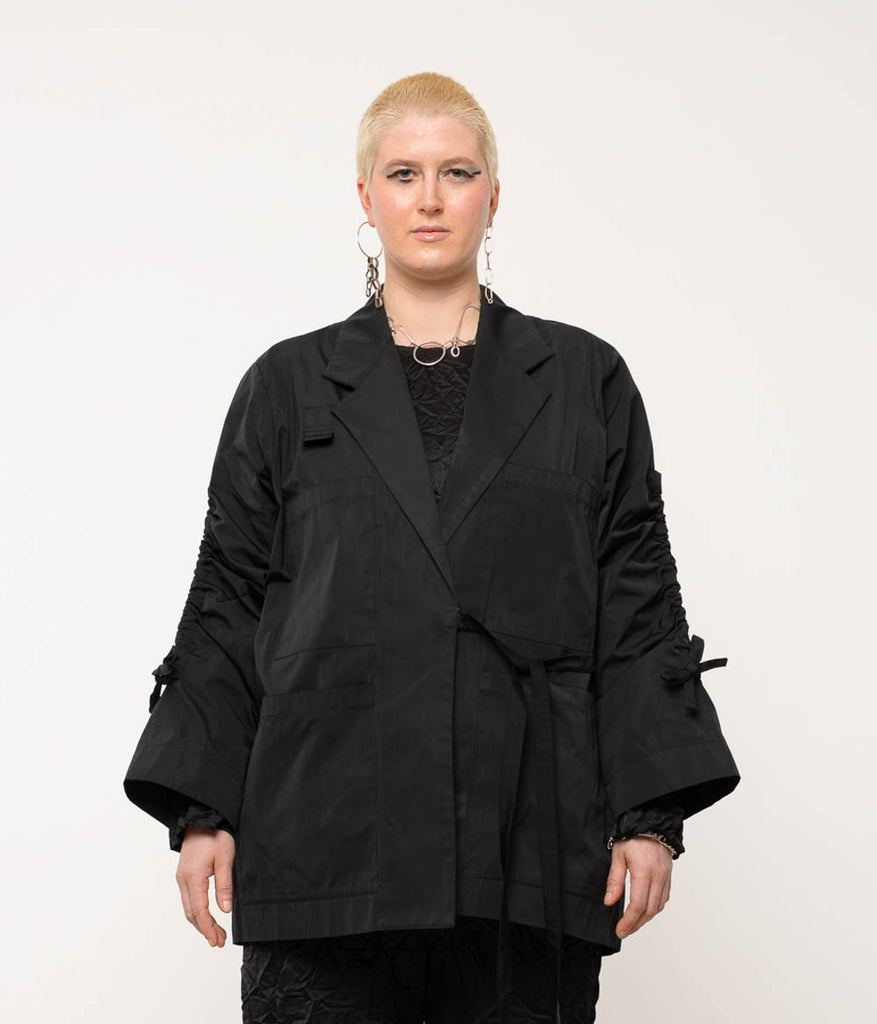 JPalm Ida Jacket Blazer
$745.00
32356
The Ida Blazer has a few new features! This season it has a drawcord on the sleeves to create the perfect ruching effect. There is a tie closure at the waist, and a zip at the centre back to create more of a flared shape to the body. This sporty textile is a memory fabric - meaning it holds it's shape when scrunched - so you can create your own unique shape when wearing it. It is unlined and has four large patch pockets and a key tab on the chest. 
This relaxed blazer is the perfect trans-seasonal layer - you can pair it with your favourite woolly knit underneath, or wear it open over the Ottilia Dress for warmer weather. 
100% Memory Polyester. This technical polyester fabric holds its shape once folded or crushed and can be flattened out again by hand. The clever structure of this fully reversible fabric gives a subtle taffeta-like sheen.
Made in Aotearoa New Zealand
Jpalm Size Guide 
1: Small - Medium
2: Medium - Large
3: Large - 2XLarge

New Zealand Designer, JPALM is created with longevity in mind. Often only producing quality one-off garments or a range in low quantities. Within her designer/maker framework, Palm is able to ensure quality through the customisation of her own work. In contrast to this finer tailoring approach, the JPALM brand borrows heavily from its origins within punk culture. The hands-on method of making allows the designer to make impromptu decisions, and adapt/change as the materials demand. JPALM - formerly based in Dunedin, New York, Stockholm, and now Wellington New Zealand.