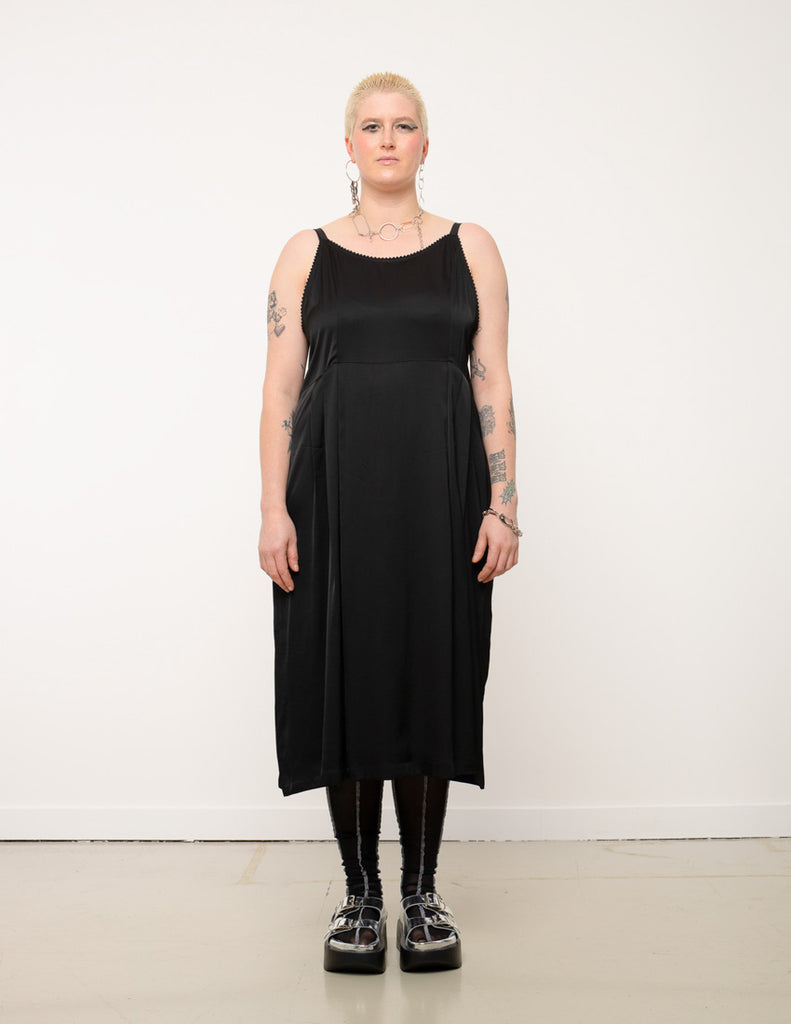 JPalm Lotta Dress - Black
$485.00
41742
Jpalms Best Seller is back - the Lotta Dress in Black, features a pleat detail in the skirt with bra-style straps which are adjustable, so you can have the neckline high or a little lower depending on your desired fit. The bust has gentle shaping in the panelling, and the picot edging along the top is designed to give a lingerie feel. There are pockets in the side seams, and the hem is turned back and finished. There is an invisible zip at the center back to make taking it on and off a breeze. The model is an XLarge and wears an XLarge/16. If you are bigger in the bust we suggest sizing up.
Made from: 50% Viscose 50% Rayon
Colour: Black. Also available in Acid Green.

Jpalm Size Guide
1: Small - Medium 
2: Medium - Large 
3: Large - 2XLarge
New Zealand Designer, JPALM is created with longevity in mind. Often only producing quality one-off garments or a range in low quantities. Within her designer/maker framework, Palm is able to ensure quality through the customization of her own work. In contrast to this finer tailoring approach, the JPALM brand borrows heavily from its origins within the punk culture. The hands-on method of making allows the designer to make impromptu decisions, and adapt/change as the materials demand.
JPALM - formerly based in Dunedin, New York, Stockholm, and now Wellington New Zealand.