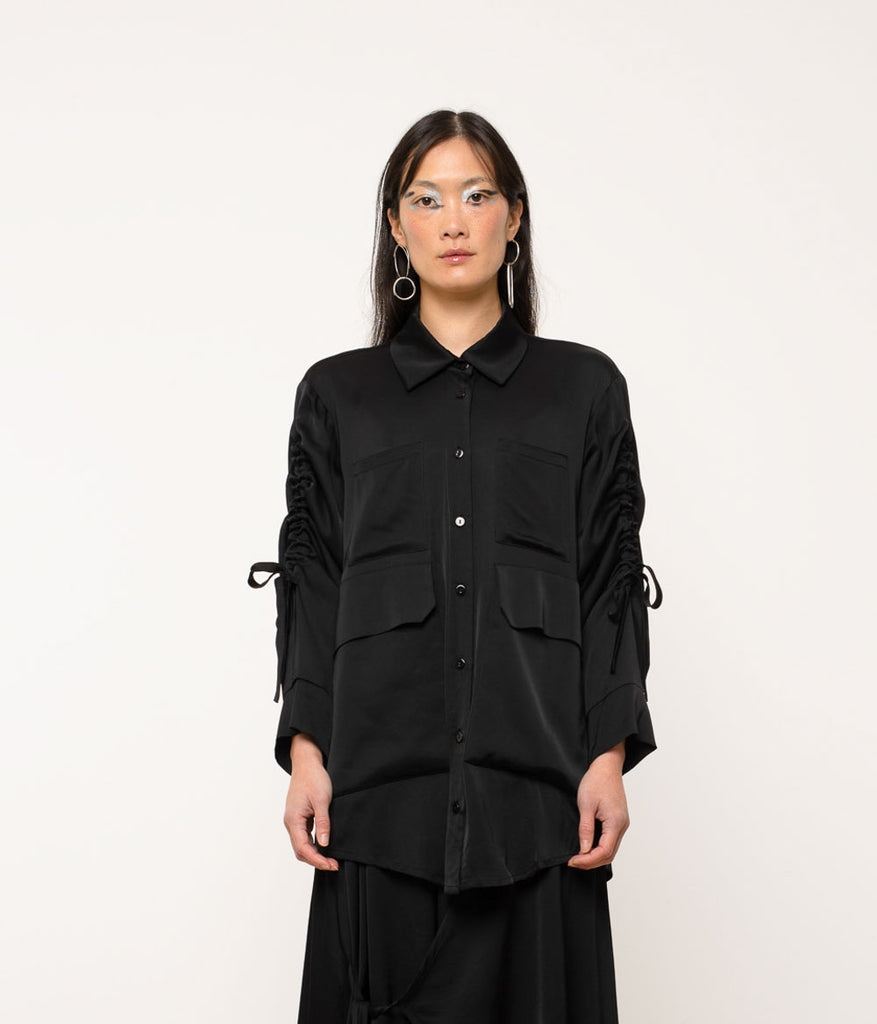 JPalm Olga Shirt
$589.00
41767
The JPalm Olga Shirt takes on a classic shirt style, with many interesting details. It has had a slight update from last season; the cuff and sleeve aren't as wide, and has two pleats in the back of the sleeve to create more shaping. There are two patch pockets across the chest, and two large structured pockets below. The shirt also features a bias binding pull cord down the sleeve, which creates the perfect gather and gives a gently curved shape.
The Olga Shirt has a relaxed collar with a collar stand, and features shell buttons down the centre front, alongside a box pleat at the centre back for just the right amount of fullness. 
Made from: 50% Viscose 50% Rayon
Colours:
Black: a true Black tone with a soft sheen
Brown: A mauve Brown tone with a soft sheen. Appears purple toned in some lights 

Jpalm Size Guide 


1: Small - Medium 
2: Medium - Large 
3: Large - 2XLarge

Made in Aotearoa New Zealand


New Zealand Designer, JPALM is created with longevity in mind. Often only producing quality one-off garments or a range in low quantities. Within her designer/maker framework, Palm is able to ensure quality through the customisation of her own work. In contrast to this finer tailoring approach, the JPALM brand borrows heavily from its origins within punk culture. The hands-on method of making allows the designer to make impromptu decisions, and adapt/change as the materials demand. JPALM - formerly based in Dunedin, New York, Stockholm, and now Wellington New Zealand.