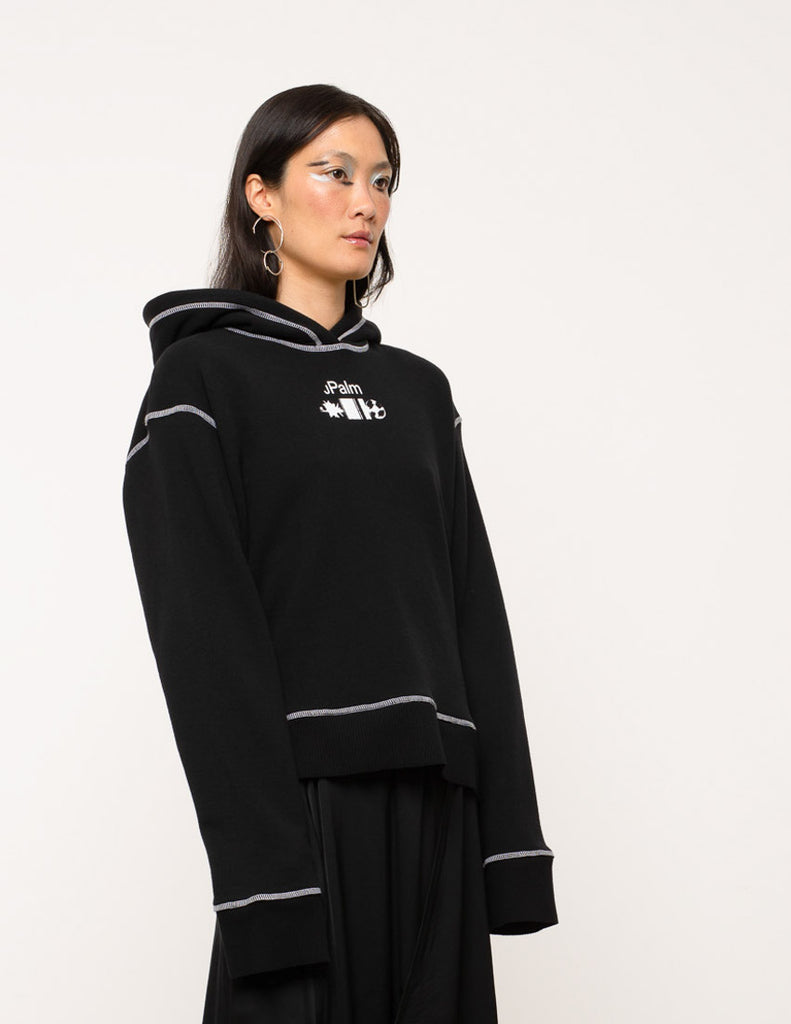 JPalm Saga Hoodie
$395.00
41780
The JPalm Saga Hoodie is a COOL, EDGY NUMBER. The boxy-shaped hoodie is back this season with a contrast white stitch detail. A relaxed shape with raw edge ribbing around cuff and hem. It falls to the hip ( slightly cropped), has a tapered sleeve, and is a really nice weighted French terry sweatshirt material. The print shows the new JPalm logo and a small motif on the chest. 

The blonde model is wearing a size 3, and the dark hair model is wearing a size 1.
Made from 100% Cotton (body) 
95% Cotton 5% Elastane (Ribbing)


Jpalm Size Guide
1: Small - Medium 
2: Medium - Large 
3: Large - 2XLarge
New Zealand Designer, JPALM is created with longevity in mind. Often only producing quality one-off garments or a range in low quantities. Within her designer/maker framework, Palm is able to ensure quality through the customization of her own work. In contrast to this finer tailoring approach, the JPALM brand borrows heavily from its origins within punk culture. The hands-on method of making allows the designer to make impromptu decisions, and adapt/change as the materials demand.
JPALM - formerly based in Dunedin, New York, Stockholm, and now Wellington New Zealand.