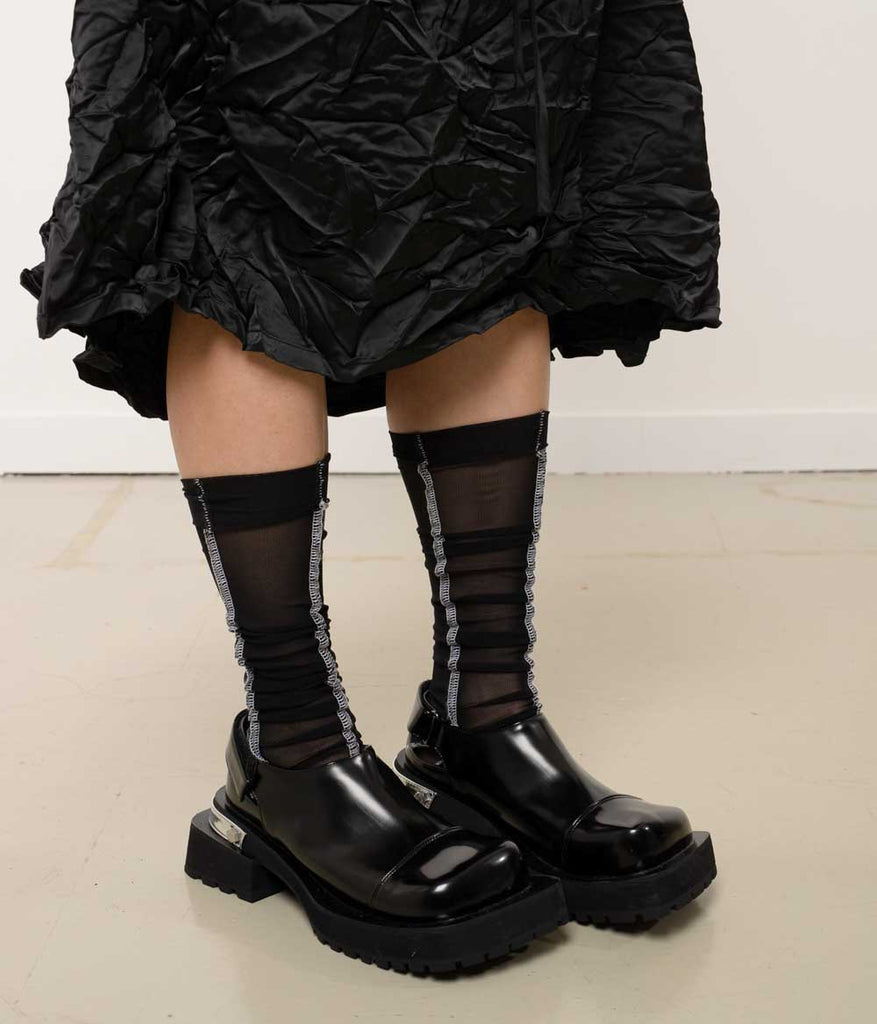 JPalm Saga Stockings
$65.00
41793
The JPalm take on a classic stocking. A black stocking with exposed overlocking in contrast white. The stocking features a built-in heel and can be worn pulled up high, rolled over at the top, or scrunched down to add some ruching. The Saga Stockings are made in the JPalm workroom. The perfect companion to this season's dresses - like the Freja Dress or Ottilia Dress.
ONE SIZE FITS MOST
Men's 5 - 10 / Women's 7 - 11
Black and Beige: 100% Nylon
Made in Aotearoa New Zealand

New Zealand Designer, JPALM is created with longevity in mind. Often only producing quality one-off garments or a range in low quantities. Within her designer/maker framework, Palm is able to ensure quality through the customisation of her own work. In contrast to this finer tailoring approach, the JPALM brand borrows heavily from its origins within punk culture. The hands-on method of making allows the designer to make impromptu decisions, and adapt/change as the materials demand. JPALM - formerly based in Dunedin, New York, Stockholm, and now Wellington New Zealand.