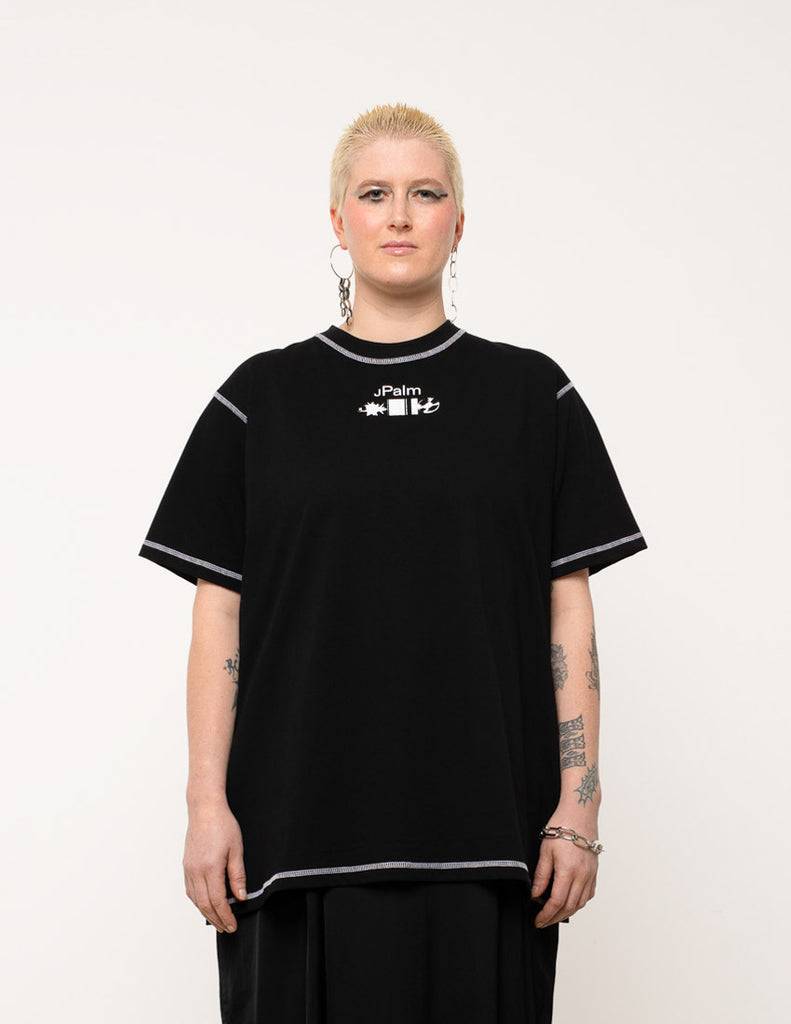 JPalm Saga T Shirt
$255.00
41772
The JPalm Saga T Shirt is JPalms very first MADE IN AOTEAROA NEW ZEALAND t-shirt! Featuring the softest cotton, and contrast white stitching. The Saga t-shirt is a gentle oversized shape with a slight A-line to the body and a perfect fit around the shoulders. This is an exclusive shape just for JPalm - and we think it is the perfect t-shirt! The print shows the new JPalm logo and a small motif on the chest.

Pictured in Black, our blonde model usually wears an XLarge t-shirt, worn over the Ottilia dress in Black. Our brown-haired model usally wears an XSmall t-shirt.

Colours: Black, Brown and White
One Size Fits most: XS - XL
Made from: 100% Cotton
Made in Aotearoa New Zealand



Jpalm Size Guide
1: Small - Medium 
2: Medium - Large 
3: Large - 2XLarge
New Zealand Designer, JPALM is created with longevity in mind. Often only producing quality one-off garments or a range in low quantities. Within her designer/maker framework, Palm is able to ensure quality through the customization of her own work. In contrast to this finer tailoring approach, the JPALM brand borrows heavily from its origins within punk culture. The hands-on method of making allows the designer to make impromptu decisions, and adapt/change as the materials demand.
JPALM - formerly based in Dunedin, New York, Stockholm, and now Wellington New Zealand.