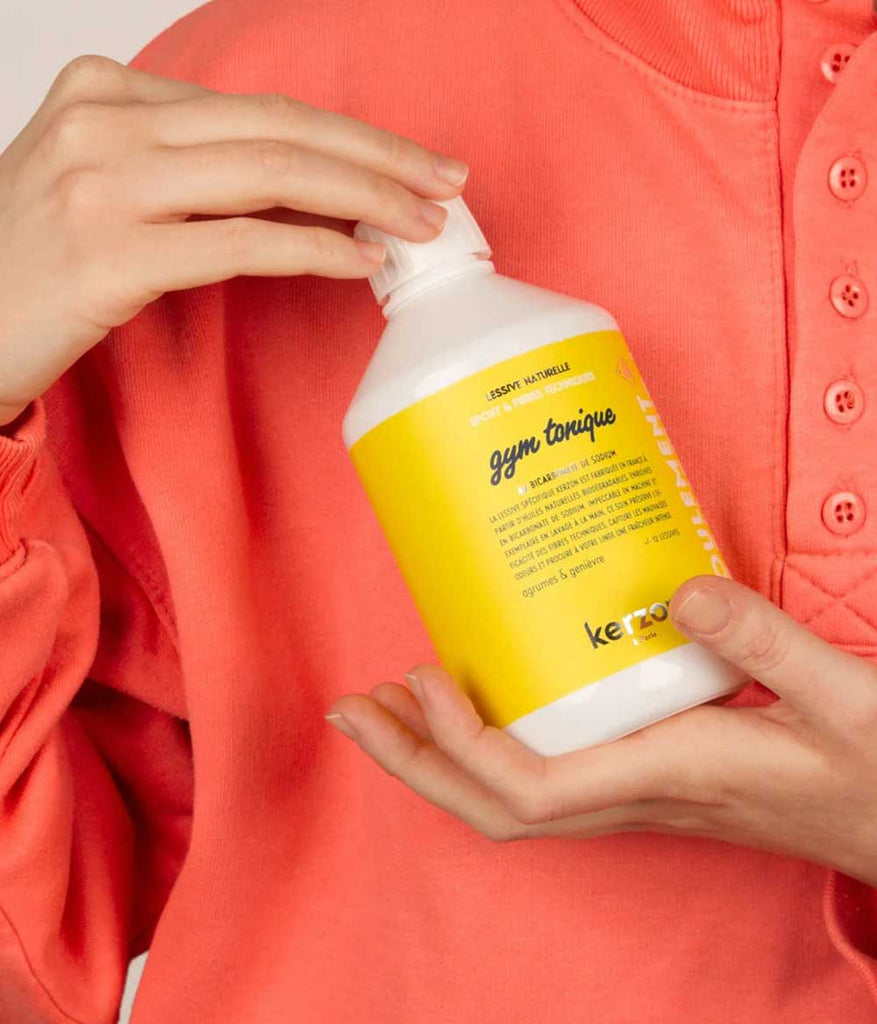 Kerzon Gym Tonique Sport Laundry Soap - Citrus + Juniper
$40.00
40946
Stimulating and robust, Kerzon's Gym Tonique Sport Laundry Soap compliments the intensity of your sporting outings by offering your clothes fresh and lasting care. Formulated with coconut and olive oils as well as baking soda to capture bad odours. Each wash guarantees extraordinarily efficient cleanliness while preserving a fibres' technical properties. With a crisp blend of citrus & juniper, your laundry will smell good through the final sprint. Suited to machine or hand washing, Gym Tonique Laundry Soap is non-irritating and respectful of sensitive skin. 
Stimulating and robust, Gym Tonique scent is based on a fresh and invigorating citrus blend associated with notes of clean "soap bubbles" on an ultra-technical woody base of musk and juniper, to smell good until the final sprint.
Key Features:
Designed for heavy-duty and sporting items
Softening and soothing formula
Ensures a dazzling clean for all purpose washing
Machine and hand-wash friendly
Bottle 100% recycled from household waste
Preserves the effectiveness of technical fibers of your textiles
Enriched with baking soda to neutralize bad smells
100% biodegradable formula in less than one month
Tested under dermatological control, respects sensitive skin
Formulated with natural coconut and olive oils
Formulated and made in France
500ml

We recommend using the equivalent of one measuring cap (40ml) per wash. This bottle makes approximately 12 washes
Some of our customer reviews: 
"The ONLY laundry soap to rid my white cotton doona cover of the nasty leftover bleach smell….finally!! For those personal things that require a little more help relieving lingering aromas than others. Can't recommend enough"

"The best detergent for smelly running clothes" 
"Another hit ❤ perfect for sportswear, even trainers"


Kerzon is a family adventure, a beautiful complicity between two brothers, Etienne and Pierre-Alexis. The creative duo has combined olfactory sensations, memories from travel, and a passion for craftsmanship to develop natural care products for the home and the body. Kerzon signature fragrances reveal scents that remind you of happy times. Each wonderful creation is based on natural raw materials and premium natural ingredients. Composed in Grasse by one of France's oldest living heritage companies.