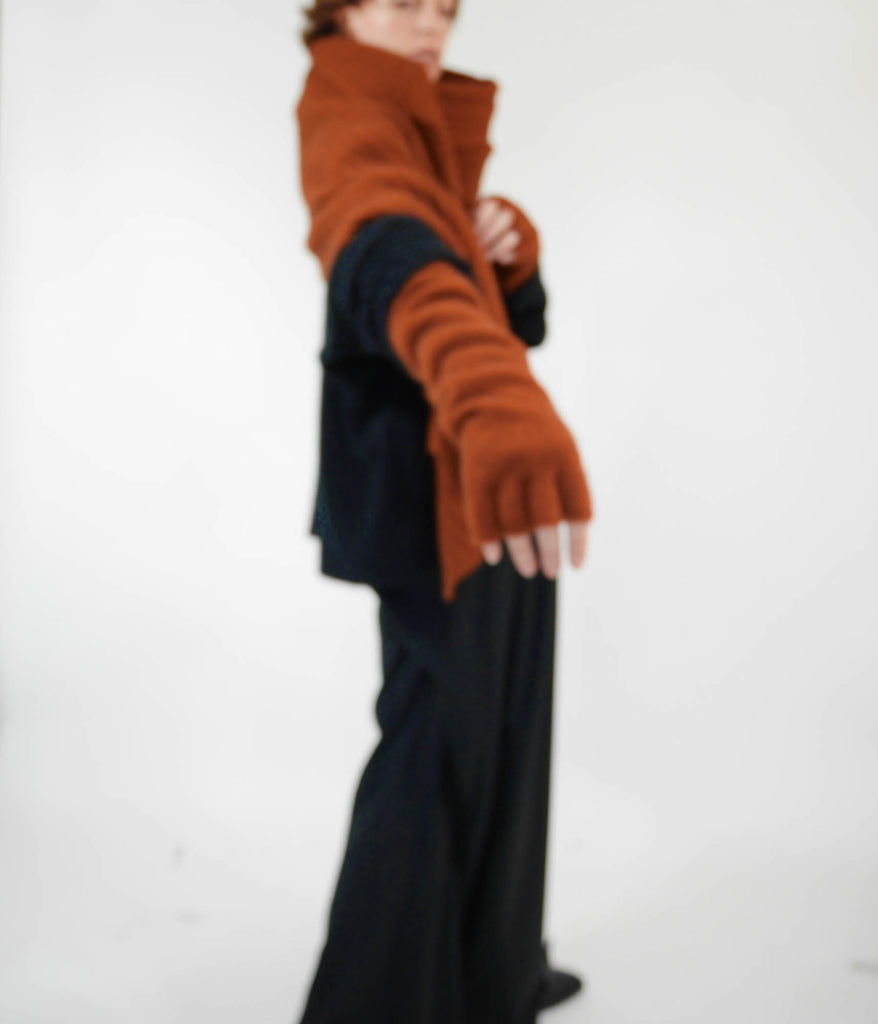 Lela Jacobs U Fingerless Gloves
$120.00
40649
The Lela Jacobs U Gloves have a fingerless design, making them both practical and stylish. Great for computer work or winter jobs where the use of your fingers are desired. Their oversized fit will keep your arms warm too, while adding texture and dimension to your outfit.
Material: Made from 37% New Zealand Possum, 10% Silk, 53% Merino
The Lela Jacobs U possum collection, features a perfect blend of Merino, Silk and Possum fibres. This collection is extremely soft, so soft that you'll never want to take off. 
Lela Jacobs is a hands-on designer based in Aotearoa New Zealand, committed to long-form local manufacturing and considered environmental decision making. Working with principles of zero waste pattern-making, Jacob's places emphasis on the integrity and prior crafting of fabrics, treating garment design as a means to honour the meaningful labour, ecological impact and histories of fine textiles. Each collection is minimal and understated with an emphasis on strong design, innovation and androgynous appeal. A monochromatic colour palette of predominantly blacks, greys, whites, neutrals and specially commissioned prints, accentuate the conceptual silhouettes and strong lines of a Lela Jacobs collection.