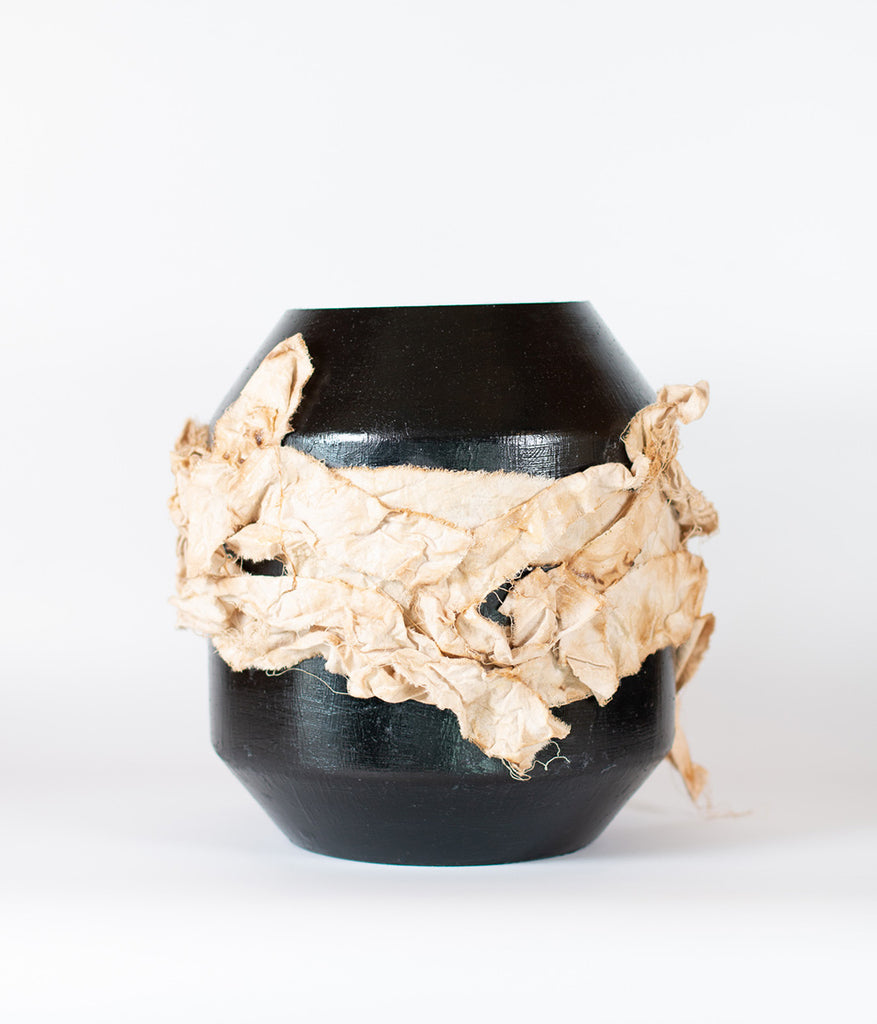 London Vases
$350.00
30631
Established in 2019, the self-titled label from the outskirts of London, produces avant-garde, one-of-a-kind adornments exclusive to et vous. Made from glass and layered with beautiful embellishments listed below. 
The internal is 100% waterproof and can hold live flowers or plants.

London Vases are painted with raw elements added inclusive of latex, calico, ribbon, paint, and soft wire – London assists in creating an unconventionally unique look to any home.
Each vase measures 23cm wide, 30cm high, and has a circumference of 70cm. Available in Black, Green and Calico.