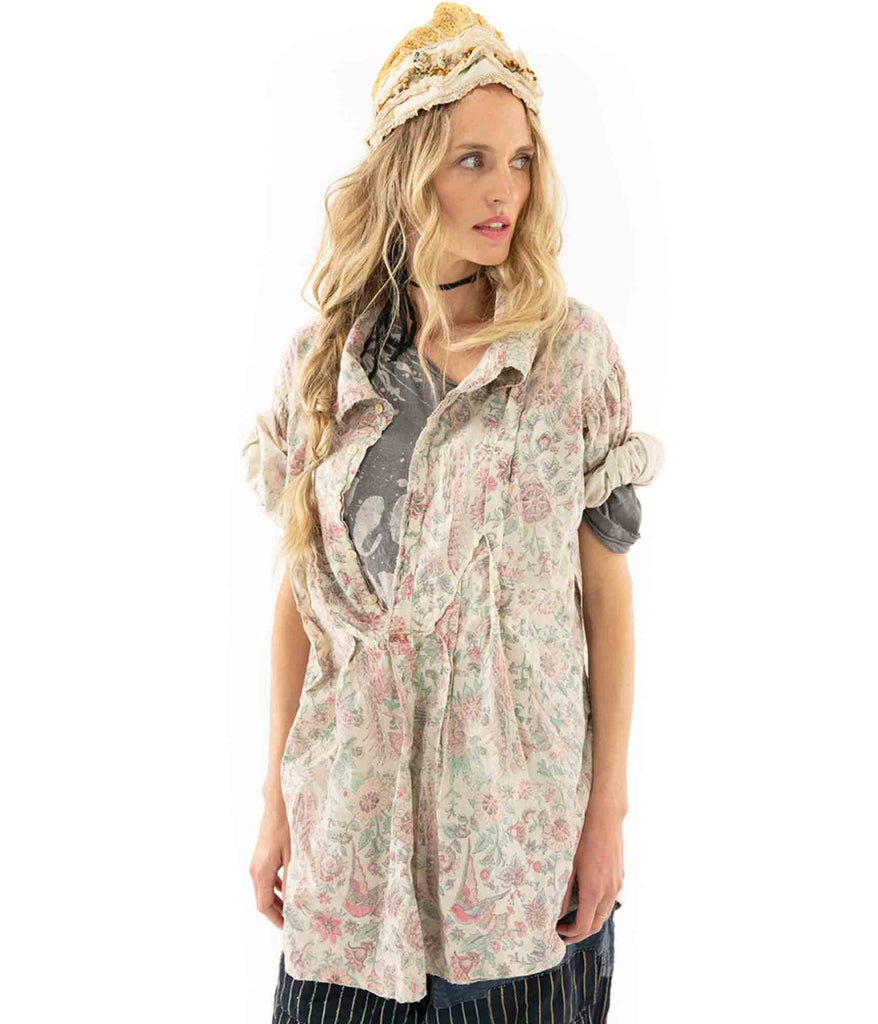 Magnolia Pearl Blockprint Tora Shirt - Acanthus Sun
$695.00
38096
The Magnolia Pearl Blockprint Tora Shirt is a voluminous and oversized style, with a Pink Hawaiian inspired print. Made from European Cotton, this shirt is comfortable against the skin, and its structure creates a linen like texture. Purposeful hand-distressing gives this style a cool "sun faded" look.
Size: Suitable for a size 6-14
Underarm to underarm measurement lying flat: 64cm 

Magnolia Pearl sizing is all one size fits most, designed in a way that allows you to style it either fitted or oversized based on your body shape. More than just a fashion brand. Magnolia Pearl is a story, designed to help you tell yours. Their garments are just along for the ride, pieces of thread and light, sewn summations of surrender, and dreams, with a poem on the sleeve. 
Robin Brown, Magnolia Pearl's creator and designer, speaks in thread, her mother tongue. Piecing together a life of discarded scraps and torn fragments, Brown built Magnolia Pearl out of sheer hope. Launched in 2002 from Fredericksburg, Texas. What has grown over the years from these humble beginnings is nothing short of a miracle. Worn by celebrities such as Lauren Daigle, Taylor Swift, Kelly Clarkson and Whoopi Goldberg.