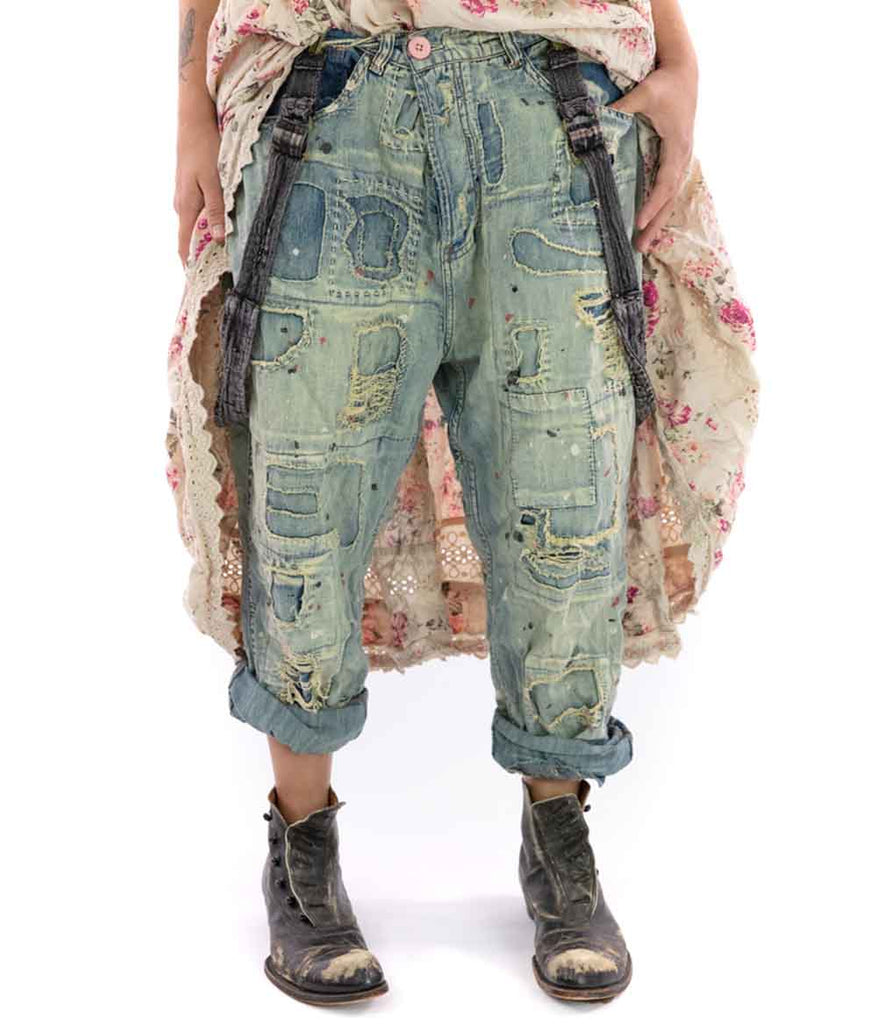 Magnolia Pearl Crossroads Denims - Washed Indigo
$1,080.00
40796
Placing fashion in function's steady hand, our Crossroads Denims defy typical description - a fitting prescription for those who break the mold, moving with music wherever they go. Made from 100% cotton and featuring hand fading, sun fading along with distressing and mending.
Size: Suitable for a size 8-14 
Fixtures: Fitted with a 3 button closure on the front and adjustable waistband tie on the back waistline to help you take them in or out to your desired shape.
Magnolia Pearl sizing is all one size fits most, designed in a way that allows you to style it either fitted or oversized based on your body shape. More than just a fashion brand. Magnolia Pearl is a story, designed to help you tell yours. Their garments are just along for the ride, pieces of thread and light, sewn summations of surrender, and dreams, with a poem on the sleeve.
Robin Brown, Magnolia Pearl's creator and designer, speaks in thread, her mother tongue. Piecing together a life of discarded scraps and torn fragments, Brown built Magnolia Pearl out of sheer hope. Launched in 2002 from Fredericksburg, Texas. What has grown over the years from these humble beginnings is nothing short of a miracle. Worn by celebrities such as Lauren Daigle, Taylor Swift, Kelly Clarkson and Whoopi Goldberg.