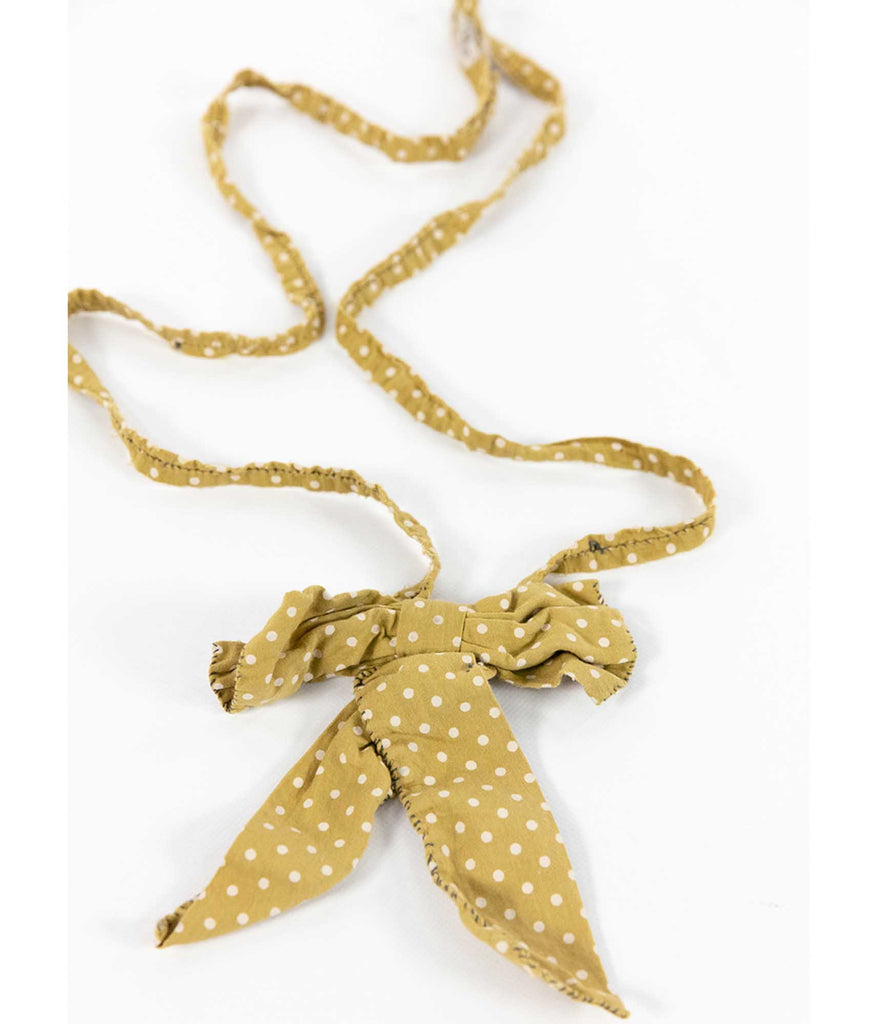 Magnolia Pearl Louise Jabot Extended Wrap Ties
$265.00
37863
Each day is an occasion to celebrate, an opportunity to connect to some small spark of joy. Keep it close and true in a variety of hues with our Louis Jabots. The wrap tie's are the perfect accessory for your neck, hair or as a clothing piece, designed for the true lover of Magnolia Pearl 
Made from a Cotton Satin blend
Featuring hidden dome snaps, fading and distressing are applied to the different ties to give the wrap ties a unique and aged look 
Each Magnolia Pearl item is cut "One Size Fits Most". 
More than just a fashion brand. Magnolia Pearl is a story, designed to help you tell yours. Their garments are just along for the ride, pieces of thread and light, sewn summations of surrender, and dreams, with a poem on the sleeve.
Robin Brown, Magnolia Pearl's creator and designer, speaks in thread, her mother tongue. Piecing together a life of discarded scraps and torn fragments, Brown built Magnolia Pearl out of sheer hope. Launched in 2002 from Fredericksburg, Texas. What has grown over the years from these humble beginnings is nothing short of a miracle. Now worn by famous celebrities such as Lauren Daigle, Taylor Swift, Kelly Clarkson  and Whoopi Goldberg.