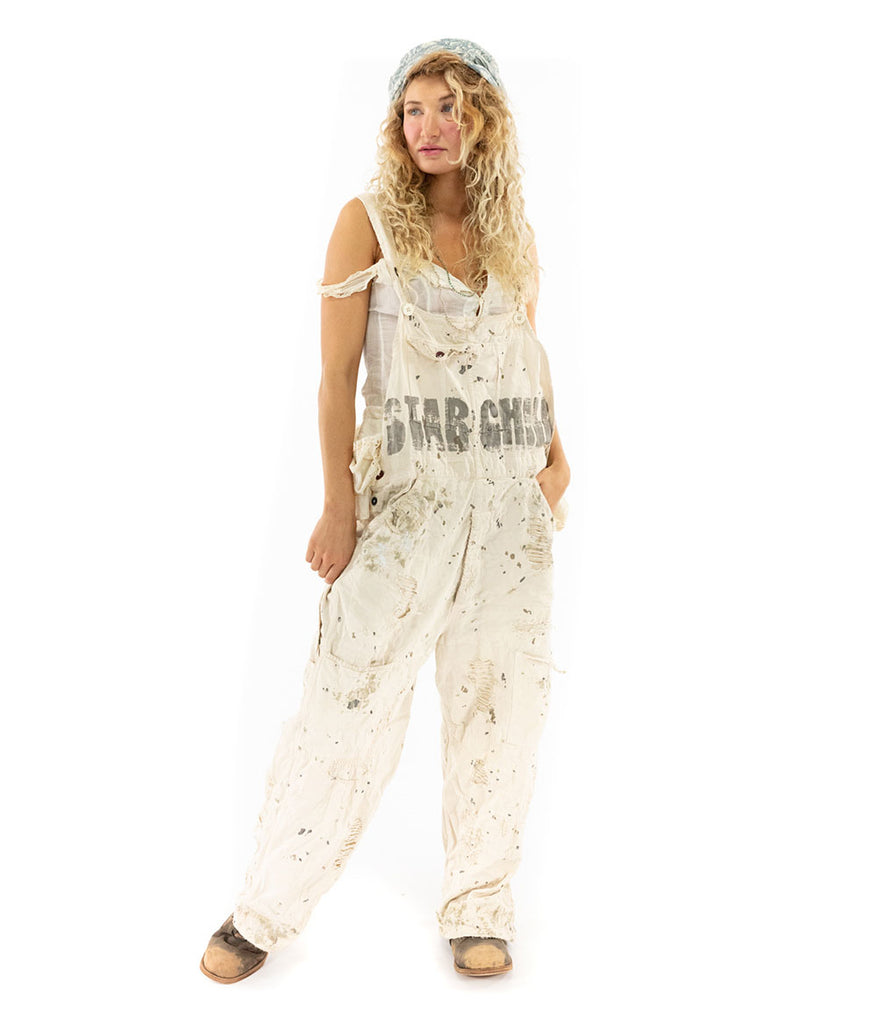 Magnolia Pearl Star Child Overalls - Moonlight
Sold Out
39351
Magnolia Pearl Star Child Overalls in Moonlight were born to shine. These 100% cotton twill overalls break the limitations of who others tell you to be. Featuring hand-distressing, mending, patching, paint and stains. Your commandment is to remember, and this is your workwear. 
These overalls have adjusatble shoulder straps which can be buttoned to different lengths. The sides can also be adjusted to be worn as you desire.
Size: Suitable for a size 6-12
Magnolia Pearl sizing is all one size fits most, designed in a way that allows you to style it either fitted or oversized based on your body shape. More than just a fashion brand. Magnolia Pearl is a story, designed to help you tell yours. Their garments are just along for the ride, pieces of thread and light, sewn summations of surrender, and dreams, with a poem on the sleeve. 
Robin Brown, Magnolia Pearl's creator and designer, speaks in thread, her mother tongue. Piecing together a life of discarded scraps and torn fragments, Brown built Magnolia Pearl out of sheer hope. Launched in 2002 from Fredericksburg, Texas. What has grown over the years from these humble beginnings is nothing short of a miracle. Worn by celebrities such as Lauren Daigle, Taylor Swift, Kelly Clarkson and Whoopi Goldberg.