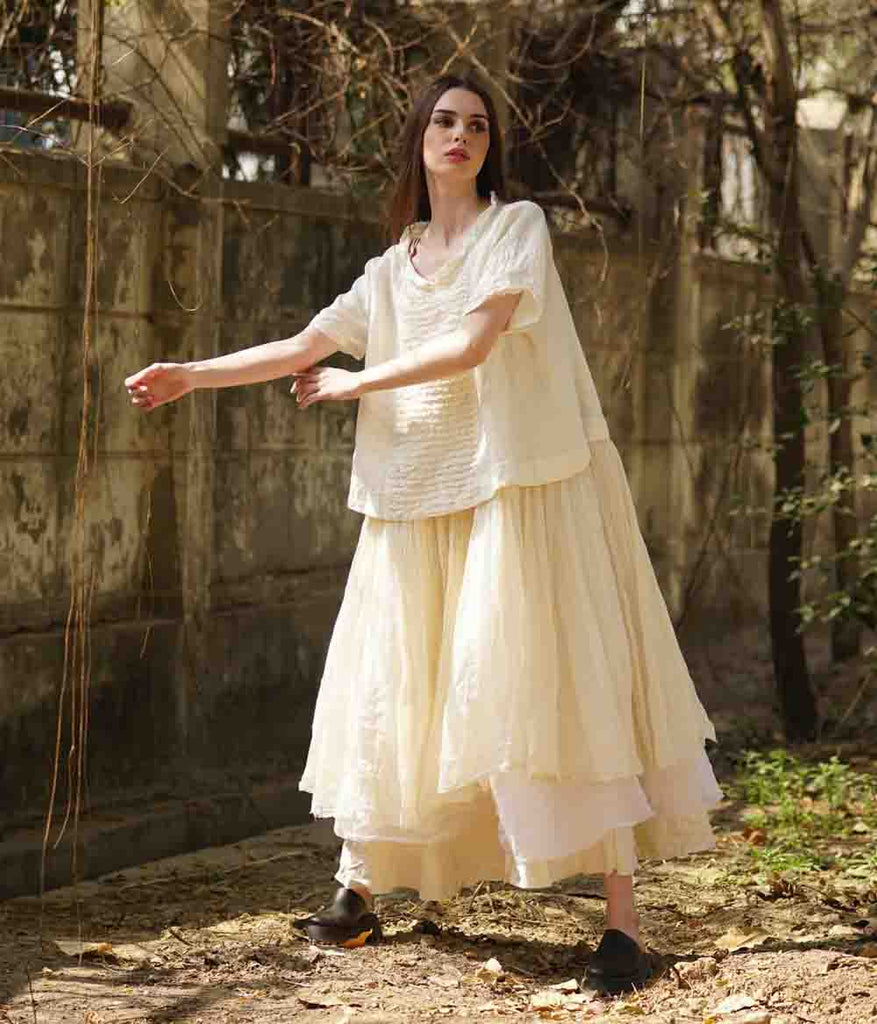 Meg By Design Amelie Tutu Slip Dress Long
Sold Out
41718
Amélie is a gorgeous three layered tutu slip made with cotton twill, cotton organdy and cotton gauze raw hem skirt. Our Tutu style is made to work as a skirt would, made with a built in spaghetti strap cami for a seamless look under any of our tops!
Measurements
Size guide: The Amélie tutu's are one size bigger than the classic Black range. We encourgae you to size down one from your Black tutu.
Small:   
Bust 40 inches
Length 53 - 58 inches
Large:
Bust 45 inches
Length 53 - 58 inches
Extra Large:
Bust 52 inches
Length 55 - 58 inches
Photographed with a top over the dress
Meg By Design is a women's clothing range without seasons, time or age. Every piece of the range is handmade ethically and sustainably. All of their pieces are designed to intertwine and build upon throughout the seasons and years. Each garment is simple, elegant and intended as a canvas for the wearer to imprint her own stamp of expression.
Meg By Design employs people both locally and abroad, using sustainable fabrics, packaging and ethical practices. They continue to work towards more sustainable practices. Including composting the excess fabrics and offcuts.