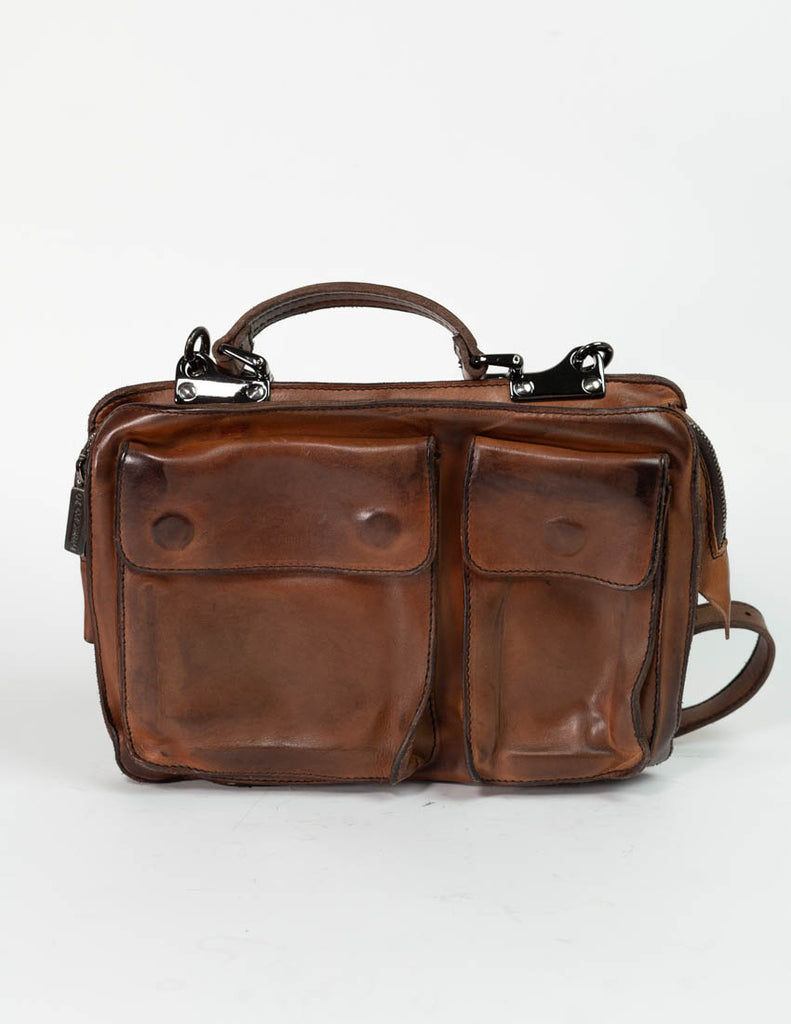 Numero 10 Little Rock Old Rhum
$1,260.00
41854
The Numero 10 Little Rock Bag in Rhum is a Military style side bag in a structured leather material.
Featuring two large zipped pockets, two domed pockets on the front and a half-depth pocket on the back of the bag.
The strap is clipped and adjustable in length, allowing you to change out your strap or unclip and hold it as a clutch.
Colour: Chocolate brown tone
Size: Length 28cm x height  19.5cm x width 7cm
Alberto Mondini is the creator of the Italian brand Número 10. A craftsman who has been working as a top-notch artisan with his hands and cleverness in leather for more than 40 years. Exclusive stockist to Et Vous in New Zealand.