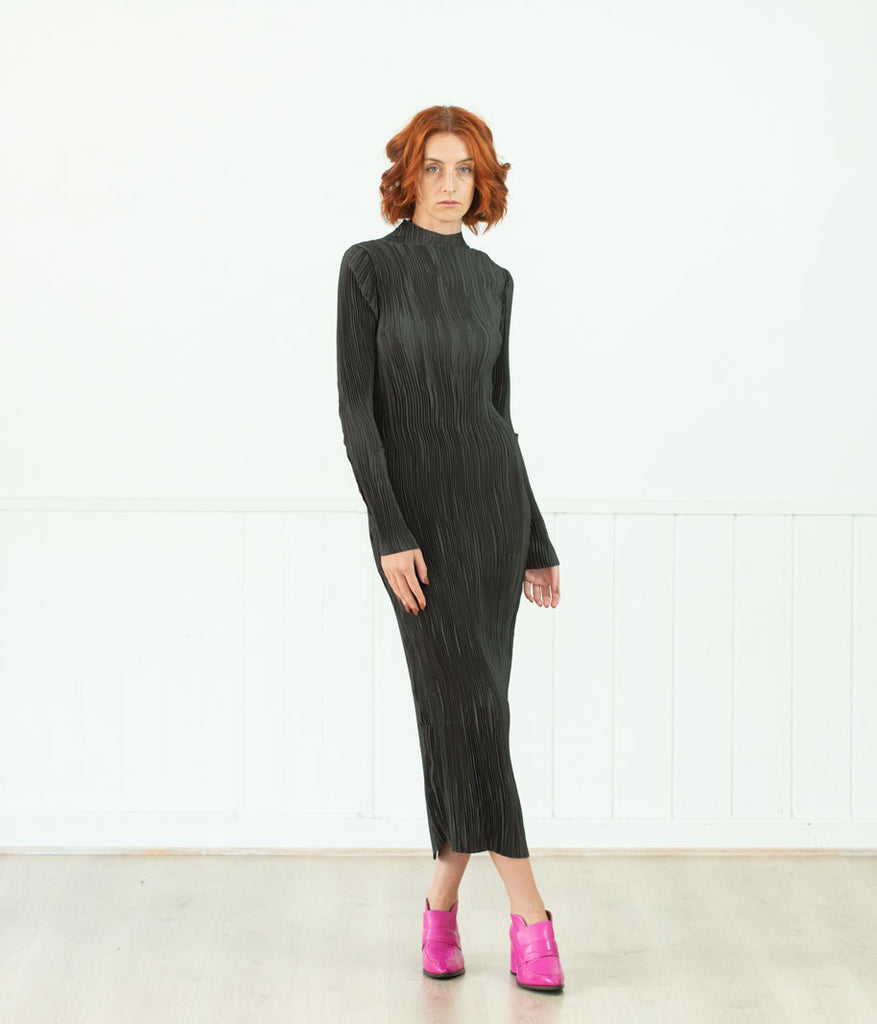 Rabens Saloner Emina Dress
$805.00
40675
Rabens Saloner Emina Dress is a pleated dream of a dress. Featuring a high neck, long sleeves, and an all-over, stunning crease/pleat treatment to the fabric. Made from 100% polyester. 
Colour: A dark Olive colour with a deep charcoal base. Making this dress appear as lightly different shades of Grey and Olive in different lights.  
Brooke is 174cm tall and wears an XS.
Modernity and traditional craft come together in an ever-evolving conversation at Rabens Saloner. Founded in 2007 by creative director Birgitte Raben.
"The essence of Rabens Saloner is the feeling that everything is made by heart. Their garments are often handmade and hand-dyed using traditional craftsmanship methods, which is why no two tie-dye pieces are identical." – Birgitte Raben, creative director.