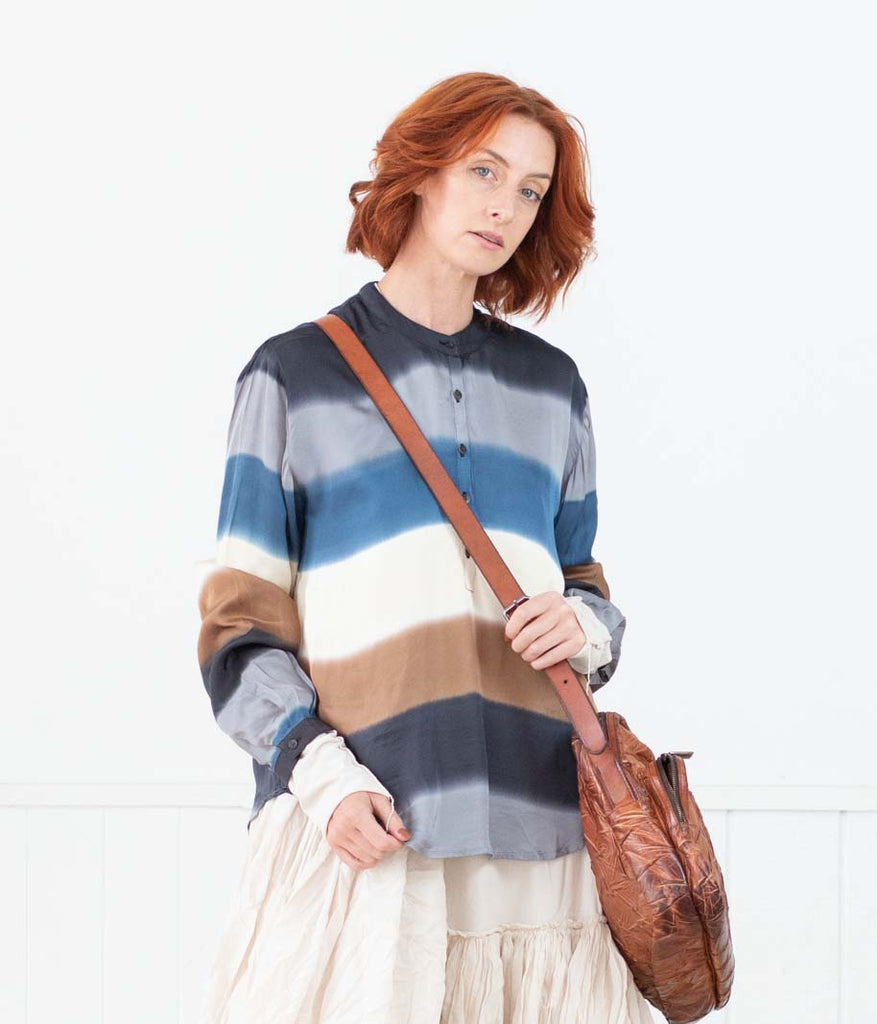 Rabens Saloner Lamya Blouse
$730.00
40686
Defined by unique stripes dyed by hand in a Bali colour atelier, each ribbon line blouse is one-of-a-kind. Crafted from a light-weighted 100% viscose ecovero, the blouse works a relaxed silhouette with long sleeves and front buttons.
Brooke is 174cm tall and wears a Small.
All dyes are created by hand in a colour atelier in Bali. Here Rabens Saloner works and collaborates with local artisans, who have carried the art and expertise of traditional dying techniques on for generations. Each product is entirely unique with distinctive one-of-a-kind patterns. That is the beauty of things made by hand and heart.
Modernity and traditional craft come together in an ever-evolving conversation at Rabens Saloner. Founded in 2007 by creative director Birgitte Raben.
"The essence of Rabens Saloner is the feeling that everything is made by heart. Their garments are often handmade and hand-dyed using traditional craftsmanship methods, which is why no two tie-dye pieces are identical." – Birgitte Raben, creative director.