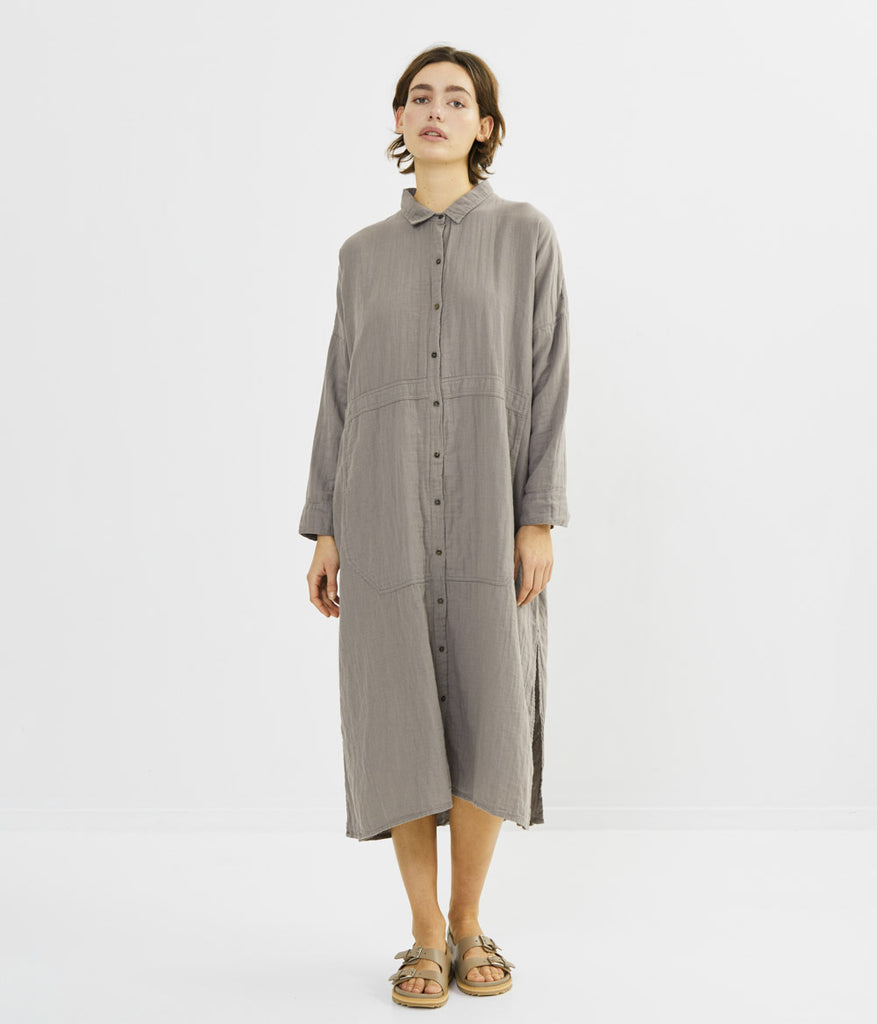 Rabens Saloner Maddie Double Pocket Dress
Sold Out
40720
Bring pure comfiness into your closet with this dreamy pocket dress. Crafted from soft double-layered cotton, the design is defined by a medium-long, relaxed-fitted silhouette featuring a button-down front, long cuffed sleeves, a classic collar and big front pockets. The relaxed dress is all about easy everyday wearability and the simple design is easily styled with anything from sneakers and sandals during the day and high heels after dark. Made from 100% cotton.
Size & fit:
Oversized fit – size down if you want less volume

Colours: 
Slate White and Black. 


Modernity and traditional craft come together in an ever-evolving conversation at Rabens Saloner. Founded in 2007 by creative director Birgitte Raben.
"The essence of Rabens Saloner is the feeling that everything is made by heart. Their garments are often handmade and hand-dyed using traditional craftsmanship methods, which is why no two tie-dye pieces are identical." – Birgitte Raben, creative director.