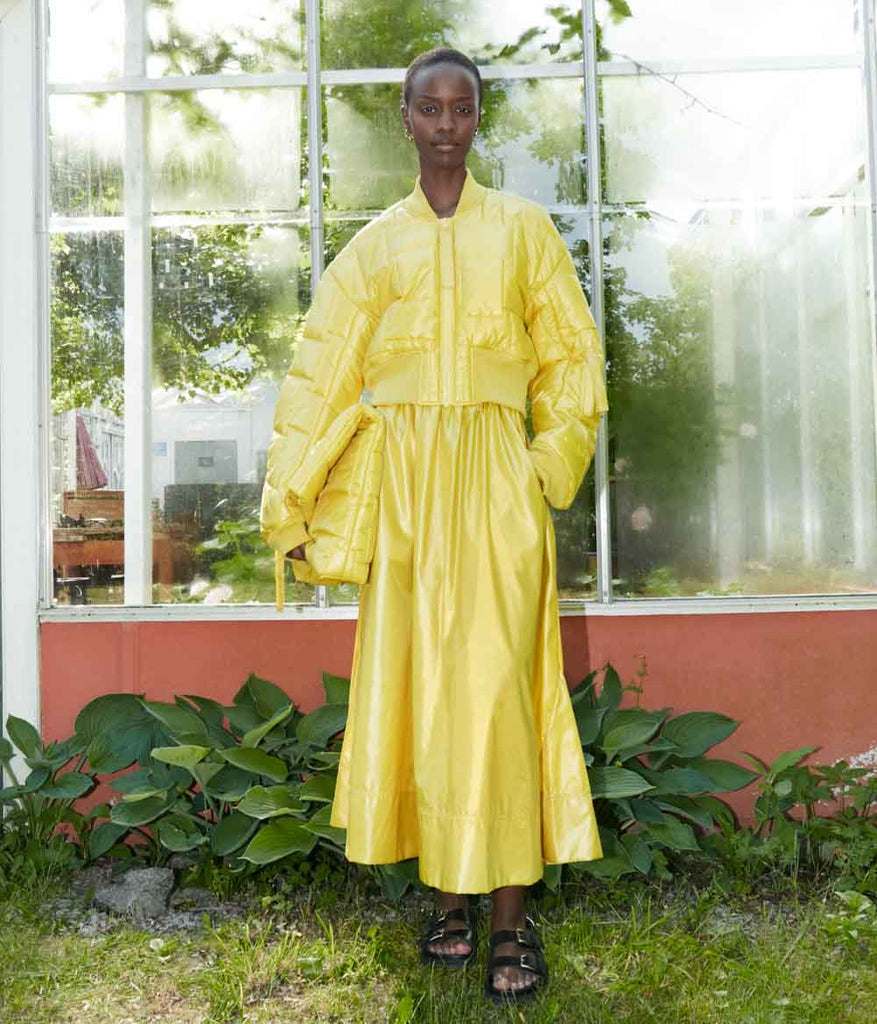 Rabens Saloner Ottavia Skirt
$630.00
40698
Stand in for the sun in the mesmerising basket skirt. Crafted from an eye-catching metallic fabric in a divine lemon colourway, the shiny skirt is defined by a voluminous, flared fit with side pockets and an elastic waist ensuring a great fit. Made from 100% polyester.
Size & Fit:
The model is 174 cm tall and wears a size S
Modernity and traditional craft come together in an ever-evolving conversation at Rabens Saloner. Founded in 2007 by creative director Birgitte Raben.
"The essence of Rabens Saloner is the feeling that everything is made by heart. Their garments are often handmade and hand-dyed using traditional craftsmanship methods, which is why no two tie-dye pieces are identical." – Birgitte Raben, creative director.