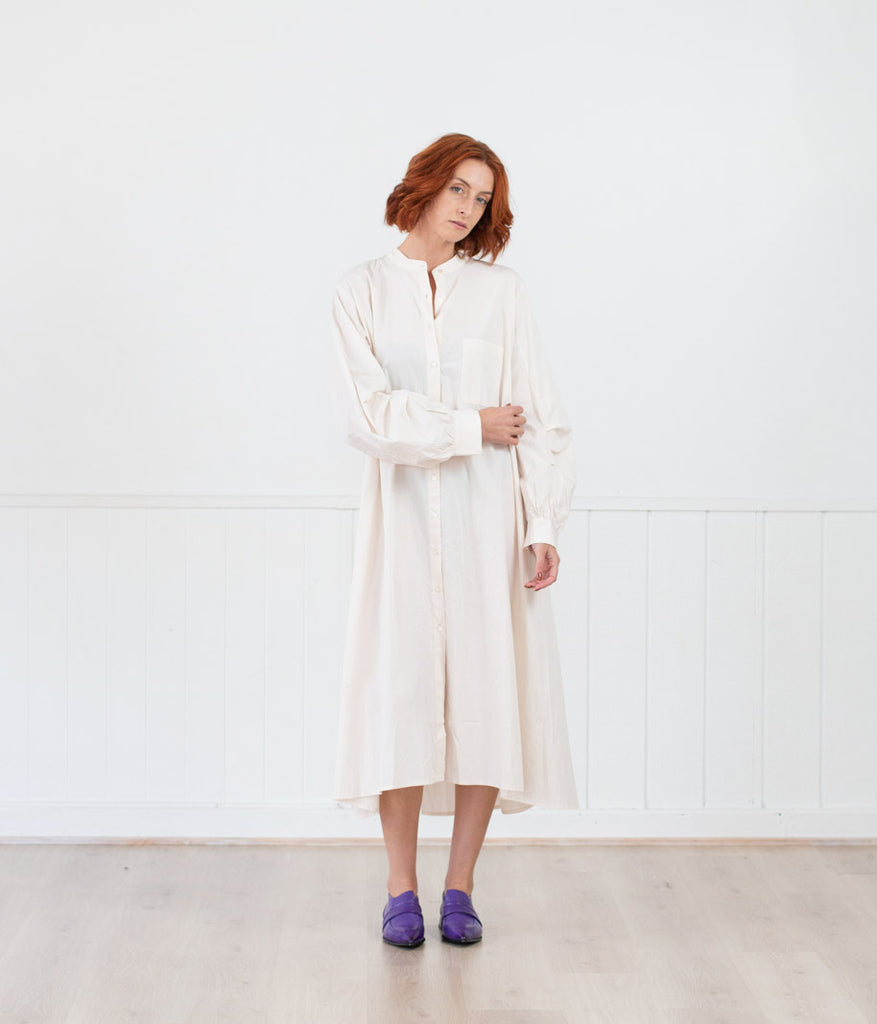 Rabens Saloner Rikki Dress
$550.00
40759
Crafted from pleasant cotton, this flattering dress stands out with voluminous, puffed sleeves adding character to the classic piece. The design offers a button-down front, a round neckline and cuffed sleeves. Made from 100% cotton.
Made to be a slightly oversized
Brooke is 174cm tall and wears an XS.
Modernity and traditional craft come together in an ever-evolving conversation at Rabens Saloner. Founded in 2007 by creative director Birgitte Raben.
"The essence of Rabens Saloner is the feeling that everything is made by heart. Their garments are often handmade and hand-dyed using traditional craftsmanship methods, which is why no two tie-dye pieces are identical." – Birgitte Raben, creative director.