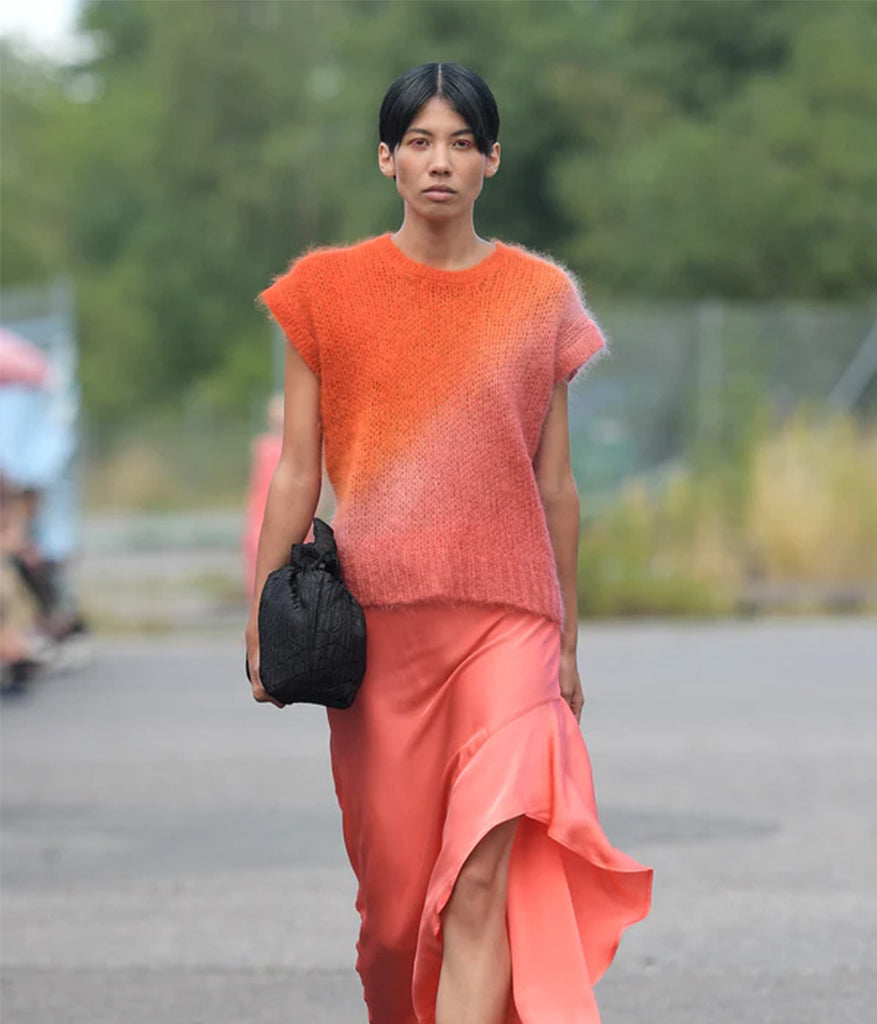 Rabens Saloner Rumi Boxy Vest
$705.00
40705
Stay warm and stylish in the cross-dye boxy vest. Hand-dyed in Nepal by talented artisans and knitted from a luxurious mohair- and wool blend, the knitted vest is defined by a boxy silhouette with small sleeves, and a round neckline. Made from 49% kid mohair 32% wool 19% polyamide.
Size & fit: Boxy fit but we recommend you go for your normal size
Modernity and traditional craft come together in an ever-evolving conversation at Rabens Saloner. Founded in 2007 by creative director Birgitte Raben.
"The essence of Rabens Saloner is the feeling that everything is made by heart. Their garments are often handmade and hand-dyed using traditional craftsmanship methods, which is why no two tie-dye pieces are identical." – Birgitte Raben, creative director.