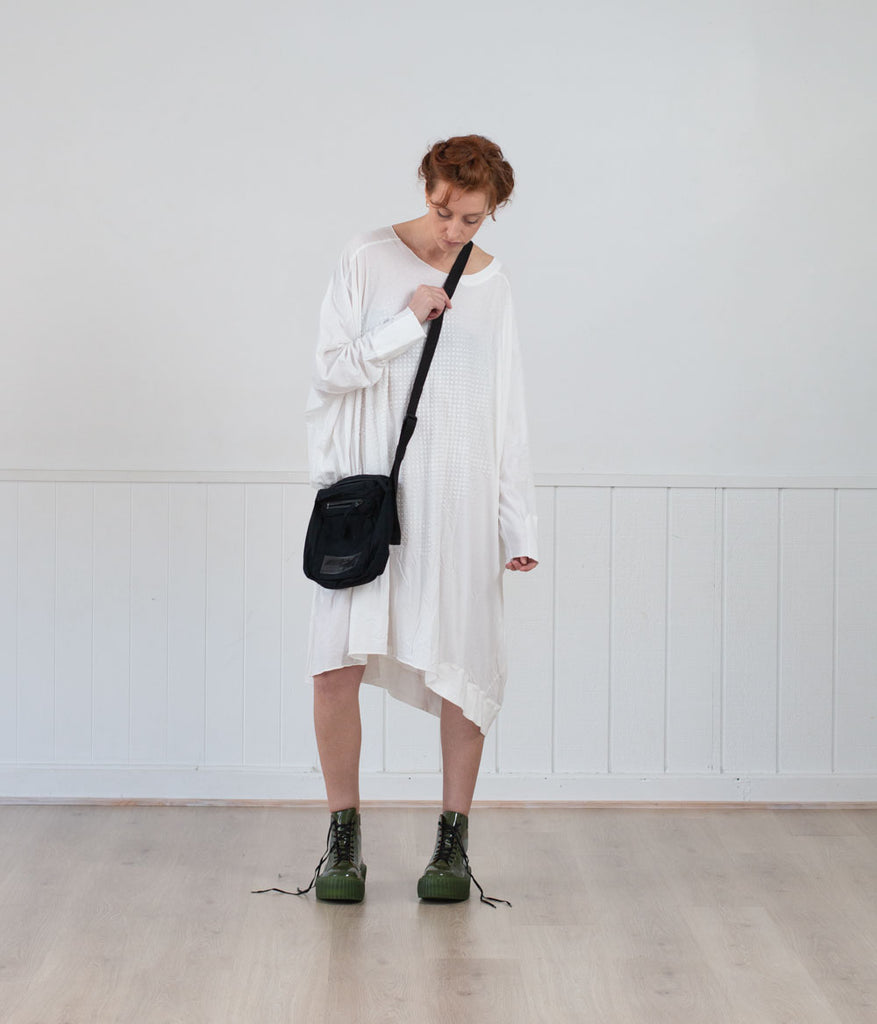 Rundholz Dip Posey Dress
$412.50 $825.00
38698
The Rundholz Dip Posey Dress is an oversized statement. Featuring long sleeves and added ribbed detail around the hem and neckline. Made from 100% cotton, making this a lightweight and breathable dress that takes little effort to look good. Finished with a rubber-like textured graphic in halftone on the front.
Designed in Germany. Made in Poland
Brooke is 174cm tall and usually wears an XS.

This collection from Rundholz Dip was inspired by Jules Gabriel Verne. A French novelist, poet, and playwright. Voyages extraordinaries was a series of bestselling adventure novels including; Journey to the Centre of the Earth (1864). This book specifically, is the inspiration behind this collection.
Rundholz is world-renowned for creating fashion that combines innovative designs, unconventional details and experimental fabric treatments for a distinctly independent look. The husband and wife duo behind the brand, Carsten and Lenka Rundholz, work together to present their distinctive and inspirational style every season. Today, their headquarters is housed in a modernised 200 year-old farmhouse in the Lower Rhine region of Germany.
These wonderful designers are responsible for the creation of the Rundholz Mainline, Dip and Black Label collections. Each collection has its own unique style and fabrics. The Mainline Label is edgy, innovative, experimental and very wearable. The Dip Collection is known for its stunning heavy dyed fabrics. The Black Label Collection offers all the shapes and styles of Rundholz but with everyday fabrics.