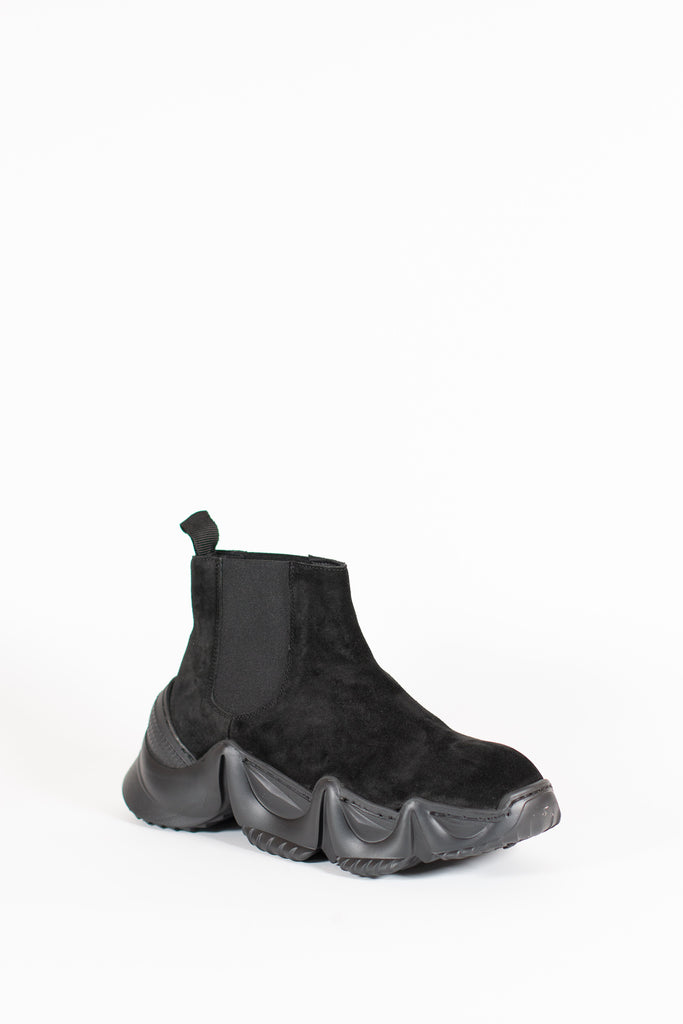 Rundholz Black Barmaid Shoes
$432.50 $865.00
27900
Rundholz Mainline Barmaid Shoes embody the current style of footwear. Leather upper, lining and rubber sole. They feature pull tabs for easy entry, a durable rubber outsole, and a textured grip treader for extra detail. Perfect to dress up or down. Made in Italy.
Note: These Rundholz shoes are smaller fitting, we recommend you go up one size from your standard shoe size.
Rundholz is world-renowned for creating fashion that combines innovative designs, unconventional details and experimental fabric treatments for a distinctly independent look. The husband and wife duo behind the brand, Carsten and Lenka Rundholz, work together to present their distinctive and inspirational style every season. Today, their headquarters is housed in a modernised 200 year-old farmhouse in the Lower Rhine region of Germany.
These wonderful designers are responsible for the creation of the Rundholz Mainline, Dip and Black Label collections. Each collection has its own unique style and fabrics. The Mainline Label is edgy, innovative, experimental and very wearable. The Dip Collection is known for its stunning heavy dyed fabrics. The Black Label Collection offers all the shapes and styles of Rundholz but with everyday fabrics.