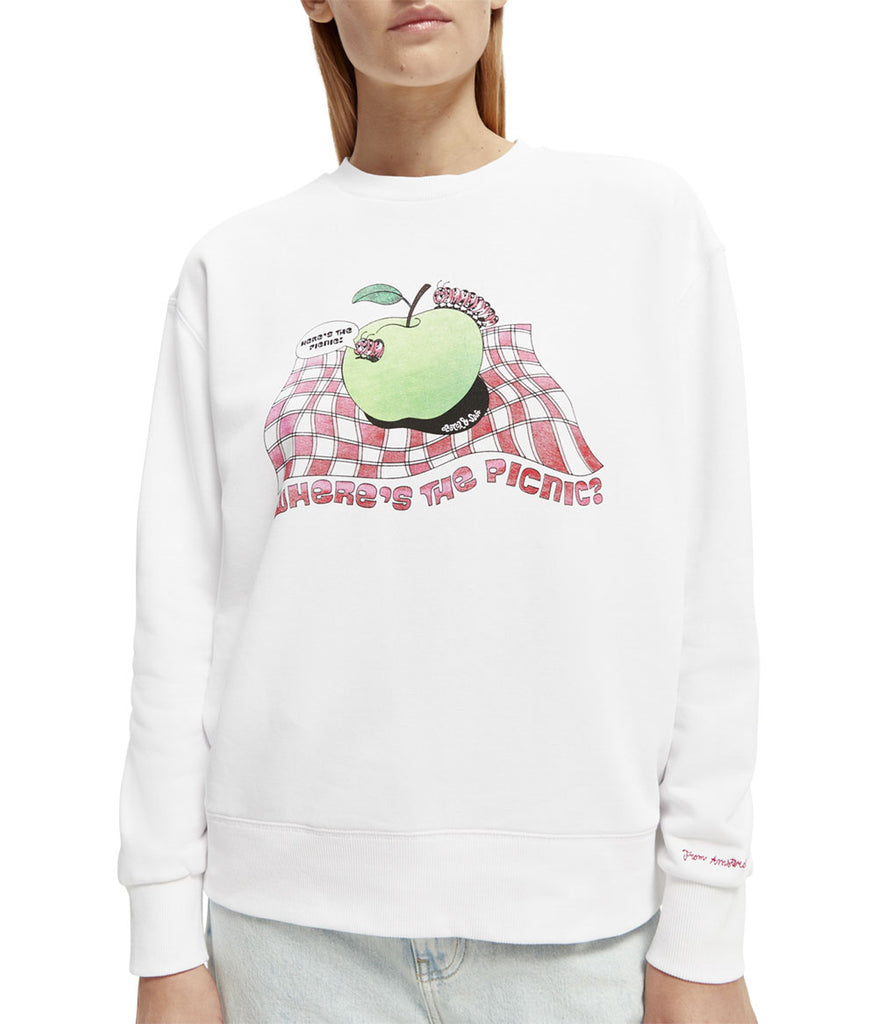 Scotch and Soda Vintage Loose Fit Sweatshirt
$300.00
41087
Scotch and Soda Vintage Loose Fit Sweatshirt is a favourite in any collection. Featuring a playful, vintage-inspired artwork on the chest of a picnic, finished with a ribbed hem and cuff – this style supplies comfort and warmth for day-to-day wear.
Key features:
Women's sweatshirt
Loose fit
Crewneck
Vintage inspired
Ribbed hem & cuff
Made from: 85% Cotton /15% Polyester
Scotch & Soda are inspired by the world and curated in Amsterdam. A team of passionate discoverers and collectors, scouring the globe for that painting, poem, vintage piece, ruin, or artefact that sparks our never-ending curiosity.
Their collections are the ultimate expressions of creative freedom. From eclectic statements to richly detailed essentials, "we unite original design with clever functionality to bring you a modern, versatile wardrobe that lasts." Scotch and Sodas collections all start life at their canal-side design studio in a former church in the heart of Amsterdam.