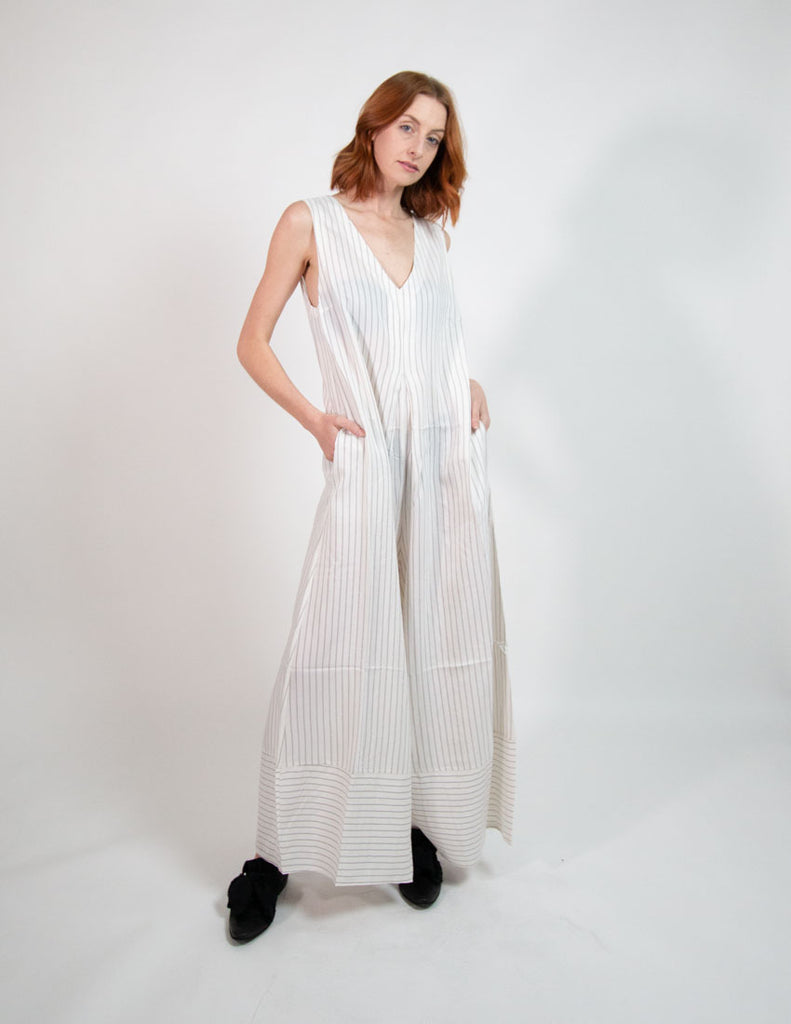 Transit Par-Such Striped Jumpsuit
$1,110.00
40811
The Transit Par-Such Striped Jumpsuit is a luxuriously soft wide-leg jumpsuit in a beautiful cut. Super chic and easy to wear. It features side seam pockets, and middle back zip, singular faux pocket on the back. The front features a stunning inverted pleat and feels buttery soft.
Made from 47% cupro, 27% viscose and 26% silk.
The stripe is made up of two striped lines. One in a soft black and one a light grey stripe, on an off-white colour.

Made in Italy
Transit Par-Such is a small, family-operated company that design and makes clothing in Italy. Transit make timeless and quality made designer clothes, a far cry from garish fashions. Specialising in elegant styles, in wearable neutral colours. Transit aims to be a garment made with love not just a "label".