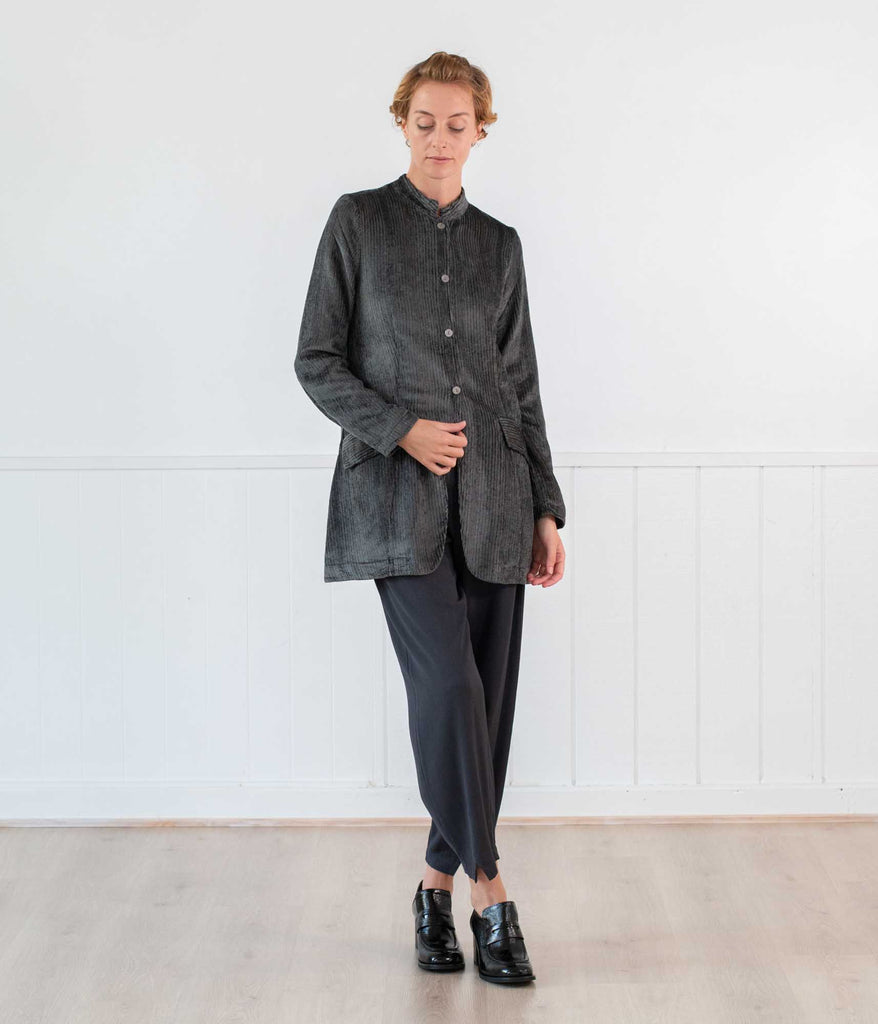 Transit Par-Such Blazer with Pockets
$820.00 $1,640.00
37629
The Transit Par-Such Blazer with faux pockets is a super soft lightweight Blazer that can be worn buttoned up like a shirt or undone and layered as a jacket. It has a beautiful corduroy texture, which gives it a silver sheen in the light. This jacket is lined, making it extra comfortable to wear. 
Material: 100% Viscose
Our model wears a size 1 top and bottom. Model is 174cm tall and normally wears a size NZ size 6-8. (please read size guide for more information about Transit Par-Such sizing)
Transit Par-Such is a small, family-operated company that design and makes clothing in Italy. Transit make timeless and quality made designer clothes, a far cry from garish fashions. Specialising in elegant styles, in wearable neutral colours. Transit aims to be a garment made with love not just a "label".