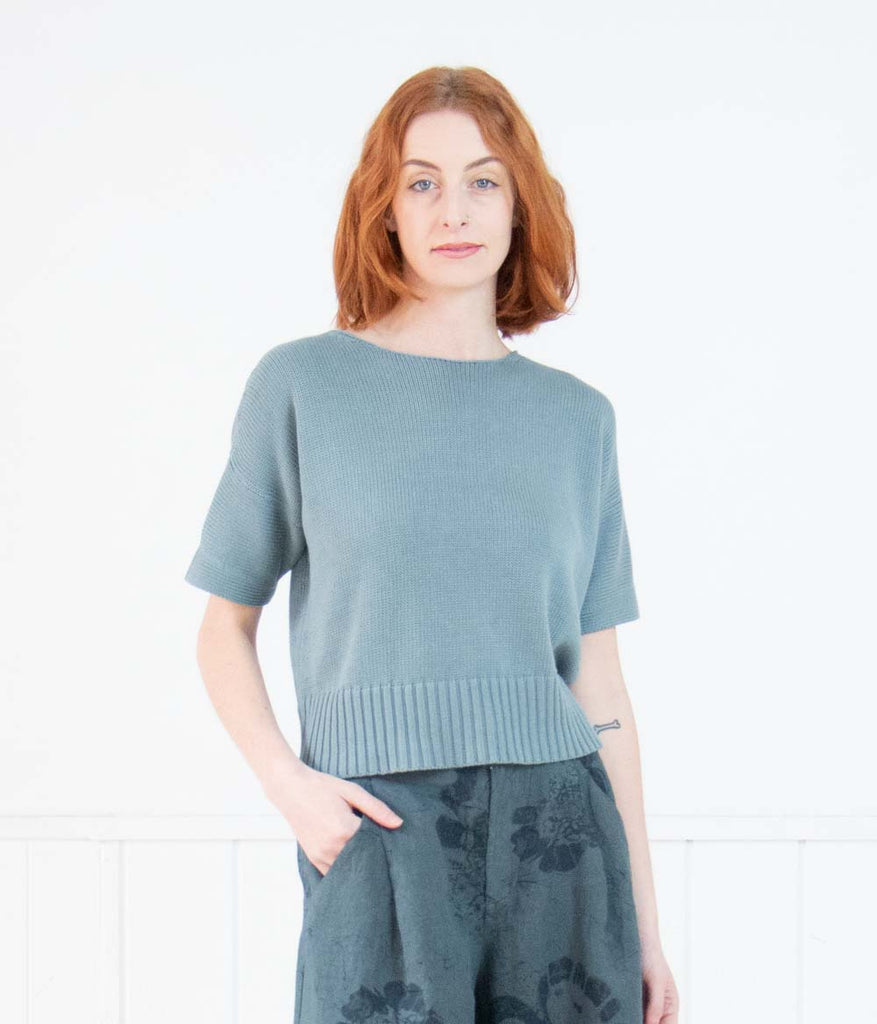 Transit Par-Such Blue Knit Top
Sold Out
40491
The Transit Par-Such Blue Knit Top is a T-shirt-style knit in a lovely soft-knitted muted blue-toned top with a beautiful ribbed edge. Made from 100% cotton. 
Our model Brooke wears a size 0 top and 0 bottoms (size 0 = size 6 / XXS). Brooke is 174cm tall and normally wears a size NZ size 6. (please read the size guide for more information about Transit Par-Such sizing)

Transit Par-Such is a small, family-operated company that designs and makes clothing in Italy. Transit makes timeless and quality made designer clothes, a far cry from garish fashions. Specialising in elegant styles, in wearable neutral colours. Transit aims to be a garment made with love not just a "label".