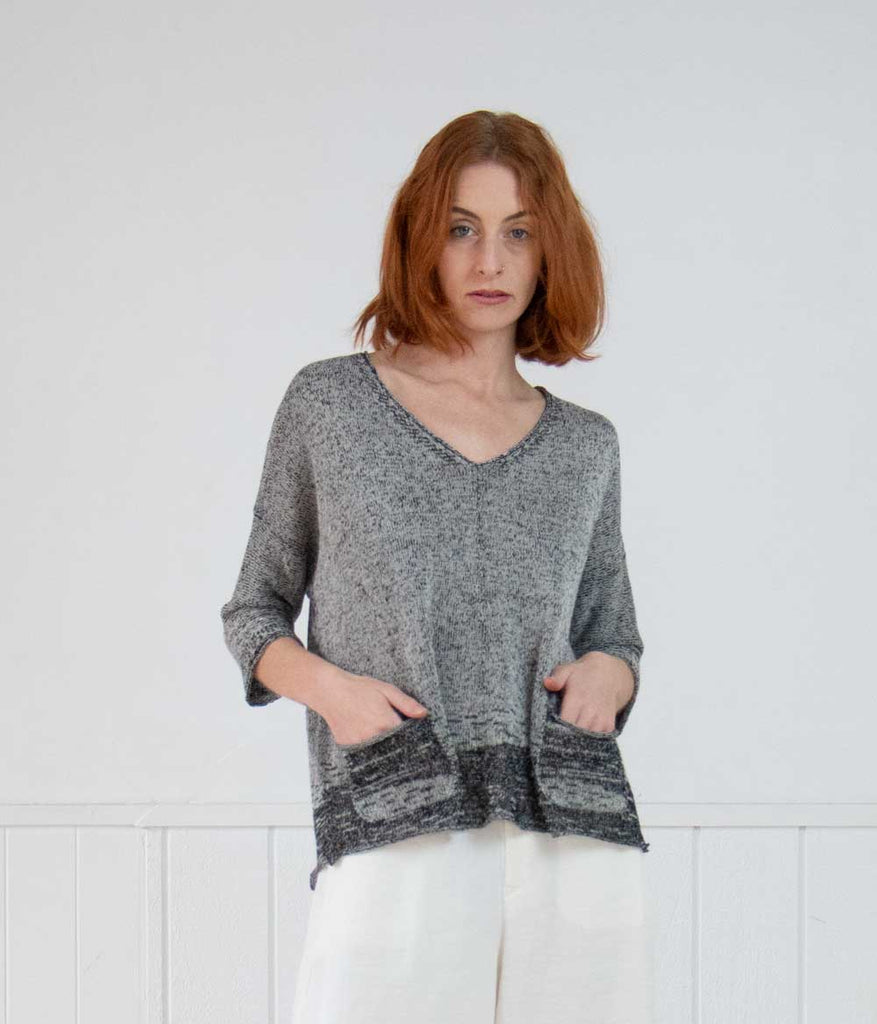 Transit Par-Such Contrast 3/4 Top
$715.00
42041
The Transit Par-Such Contrast 3/4 Top Is a V-neck, boxy fitted top in a knitted material with an elegant loose weave. Feels like a medium-weight material. Features 2 little pockets on the front and contrast colour knitted into the top around the hemline, front and back. 
Made from: 45% Linen, 46% Cotton, 9% Nylon 

Colours:
Natural: a beige tone with a nude caramel tone along the hemline, knitted into the top. 
Black: A true black-and-white tone put together in a blended knit. Overall this gives the appearance of a warm grey tone. 
Our model Brooke wears a size 0 top and 0 bottoms (size 0 = size 6 / XXS). Brooke is 174cm tall and normally wears a size NZ size 6. (please read the size guide for more information about Transit Par-Such sizing)

Transit Par-Such is a small, family-operated company that designs and makes clothing in Italy. Transit makes timeless and quality made designer clothes, a far cry from garish fashions. Specialising in elegant styles, in wearable neutral colours. Transit aims to be a garment made with love not just a "label".