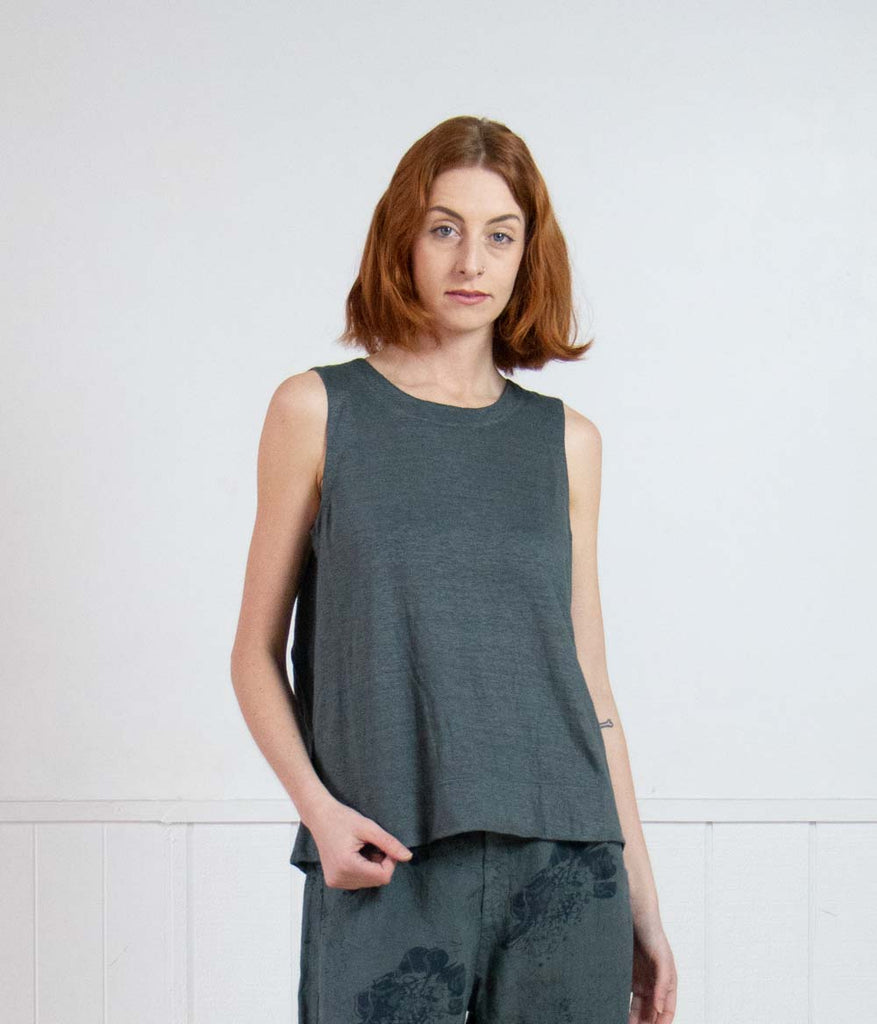 Transit Par-Such Linen Tank Top
$420.00
40503
The Transit Par-Such Linen Tank Top is an easy-to-wear linen blend top for summer weather. The front features a knit style 100% linen fibre and the back showcases the top portion in a structured linen fibre, with an eyelet and single button closure. Followed on down the length of the back is lovely pleat detailing that falls beautifully. 
Made from: 100% linen, showcased in two different linen fabrics. 
Colours:
Blue: a muted blue tone with charcoal undertones
Sand: a beautiful beige tone


Our model Brooke wears a size 0 top and 0 bottoms (size 0 = size 6 / XXS). Brooke is 174cm tall and normally wears a size NZ size 6. (please read the size guide for more information about Transit Par-Such sizing)

Transit Par-Such is a small, family-operated company that designs and makes clothing in Italy. Transit makes timeless and quality made designer clothes, a far cry from garish fashions. Specialising in elegant styles, in wearable neutral colours. Transit aims to be a garment made with love not just a "label".