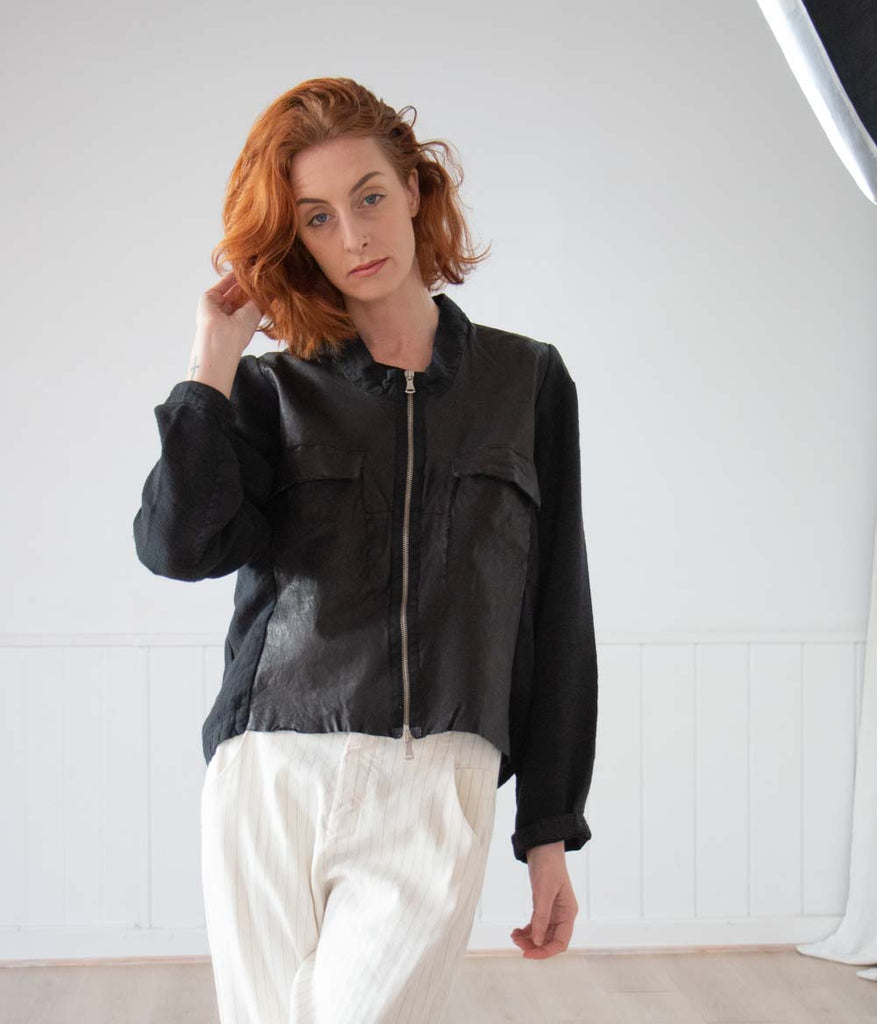 Transit Par Such Paneled Leather Jacket
$1,995.00
42027
The Transit Par Such Paneled Leather Jacket is a stunning, one-of-a-kind piece. 
Made from a soft lamb leather jacket with linen blend panel detailing on the sides and on the sleeves. This is a medium-weight jacket with 2 front pockets and zip closure. 
Only one available in a Size 3 = Women Size 12 NZ/AU

Made from:
55% Lamb Leather 
23% Linen Panels 
20% Viscose 
2% Elastane 

Our model Brooke wears a size 0 top and 0 bottoms (size 0 = size 6 / XXS). Brooke is 174cm tall and normally wears a size NZ size 6. (please read the size guide for more information about Transit Par-Such sizing)
Transit Par-Such is a small, family-operated company that designs and makes clothing in Italy. Transit makes timeless and quality made designer clothes, a far cry from garish fashions. Specialising in elegant styles, in wearable neutral colours. Transit aims to be a garment made with love not just a "label".