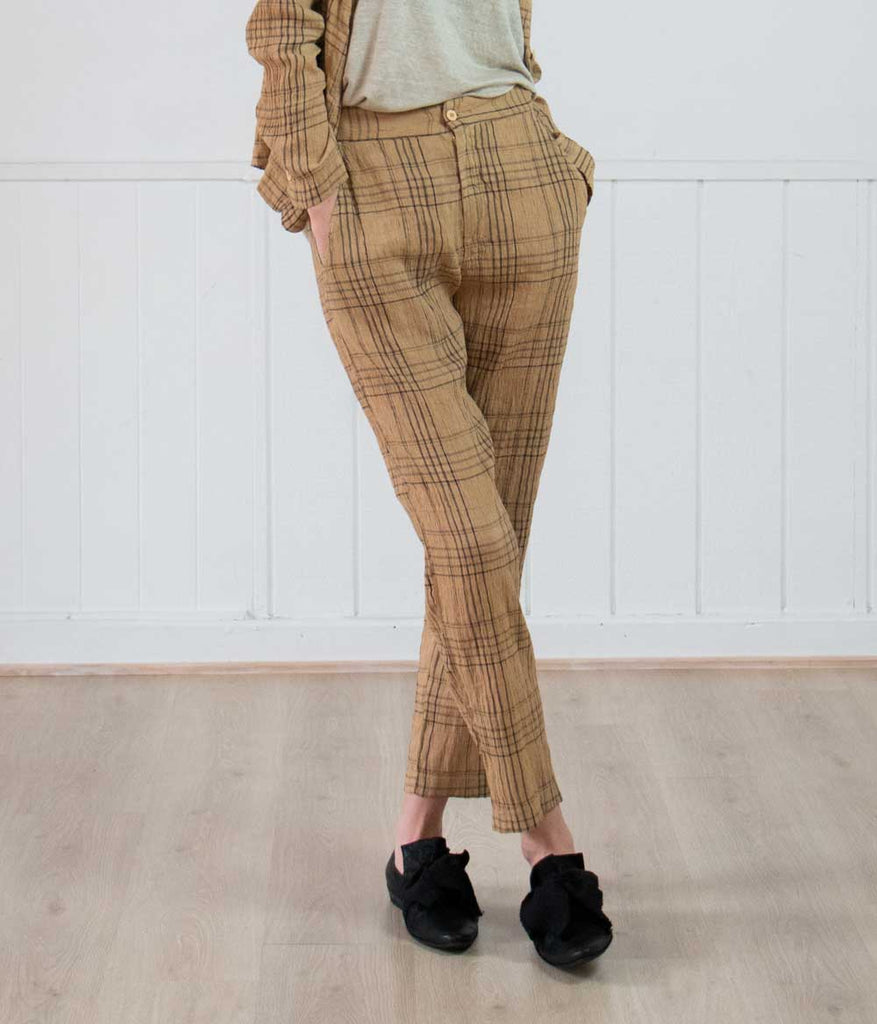 Transit Par-Such Plaid Pants
$695.00
42063
The Transit Par-Such Plaid Pants are a fun piece for your wardrobe.

Featuring a soft elasticated waistline, you will hardly notice it. Fly zip and button closure and deep front pockets.
What we love about these pants, is the small percent of stretch along the width of the pants. This provides ease of movement just like the matching blazer. The pants feature a textured feel and look which adds a unique look.
Colours:
Caramel: a light burnt caramel tone with black plaid stripes
Sage: a true soft sage green tone with black plaid stripes


The material is textured and made from 75% Linen, 24% Cotton, 1% Elastane
Pair the look with the matching blazer.
Our model Brooke wears a size 0 top and 0 bottoms (size 0 = size 6 / XXS). Brooke is 174cm tall and normally wears a size NZ size 6. (please read the size guide for more information about Transit Par-Such sizing)

Transit Par-Such is a small, family-operated company that designs and makes clothing in Italy. Transit makes timeless and quality made designer clothes, a far cry from garish fashions. Specialising in elegant styles, in wearable neutral colours. Transit aims to be a garment made with love not just a "label".