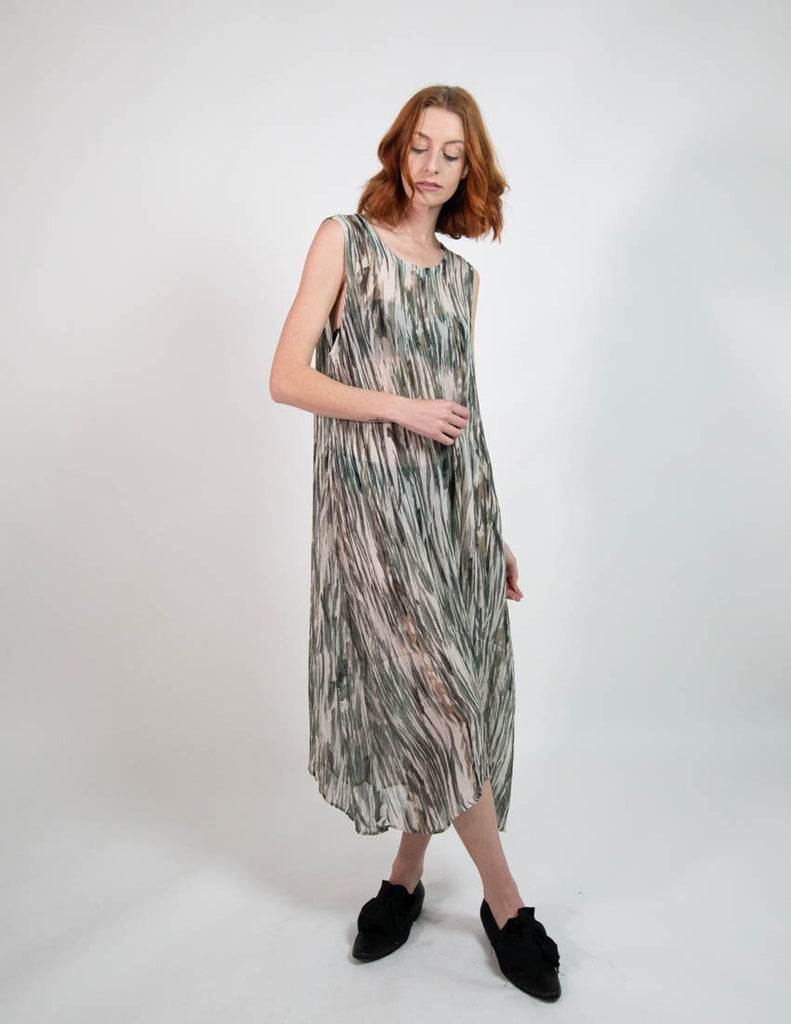 Transit Par-Such Print Dress
$730.00
40836
The Transit Par-Such Print Dress is a great a-line shape with a simple yet effective silhouette finished off with an eyelet on the back neckline. Fastened with a shell button. This dress feels extremely lightweight, with a great amount of stretch, allowing for great ease of movement. 
Colour: a combination, bamboo-inspired print of light brown, sage green and soft white, 
Made from 100% viscose. 
Material: features a crinkle-style heat-pressed print, that won't wash out.
Transit Par-Such is a small, family-operated company that design and makes clothing in Italy. Transit make timeless and quality made designer clothes, a far cry from garish fashions. Specialising in elegant styles, in wearable neutral colours. Transit aims to be a garment made with love not just a "label".