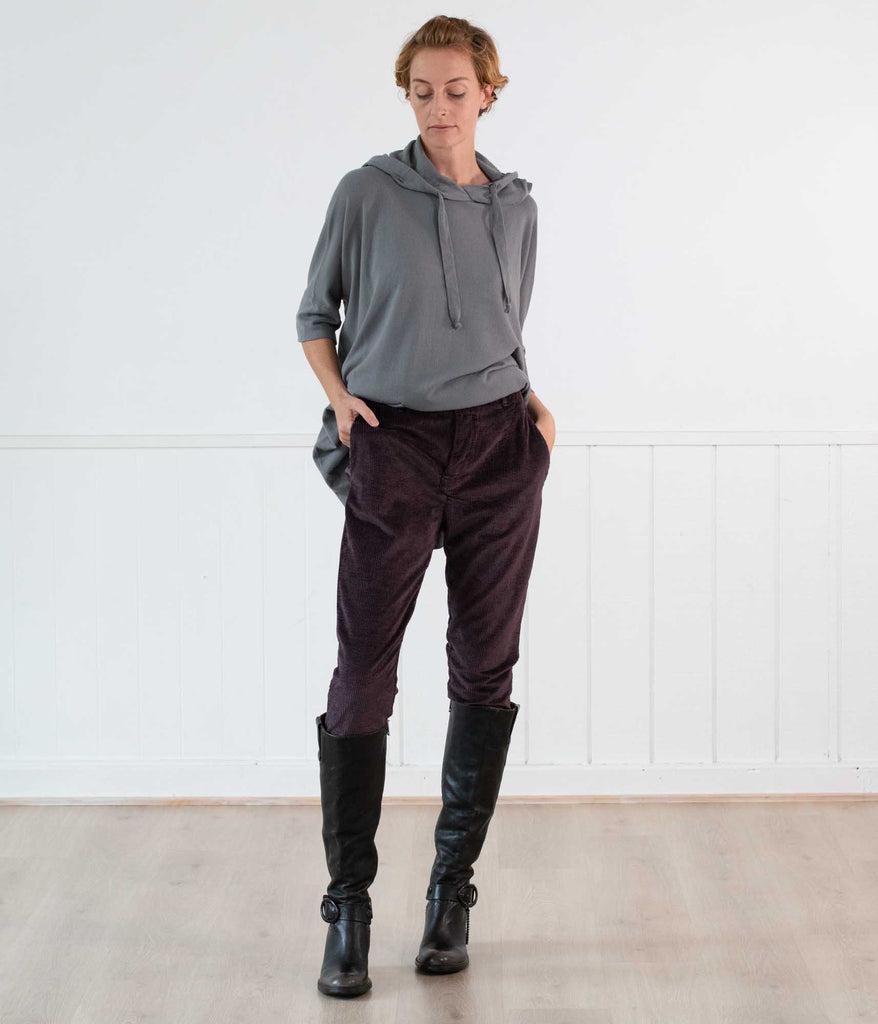 Transit Par-Such Slim Pant w Treatment
$400.00 $800.00
37626
The Transit Par-Such Slim Pants with Treatment are a slightly tapered leg style, with an amazing corduroy texture to them, making them the perfect Autumn and Winter pants. Made from Viscose and Cotton, they feel soft and comfortable against the skin. Pair me with the Transit Par-Such Long Line Blazer with Treatment for a complete suit look. The Burgundy colourway is a stunning plum purple colour, while the Anthracite colourway is black with a charcoal wash. 
Material: 48% Viscose, 45% Cotton, 3% Lyocell, 2% Modal, 2% Elastane
Our model wears a size 1 top and bottom. Model is 174cm tall and normally wears a size NZ size 6-8. (please read size guide for more information about Transit Par-Such sizing)
Transit Par-Such is a small, family-operated company that design and makes clothing in Italy. Transit make timeless and quality made designer clothes, a far cry from garish fashions. Specialising in elegant styles, in wearable neutral colours. Transit aims to be a garment made with love not just a "label".