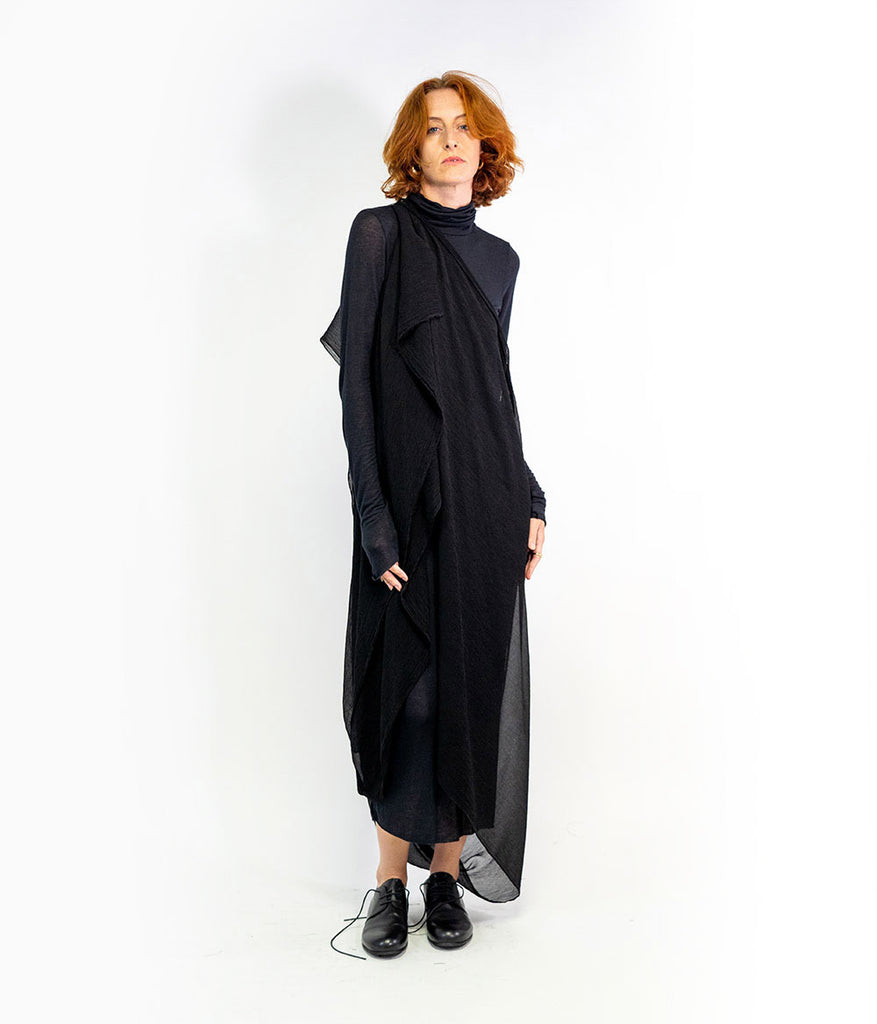 un-namable Pan Dress
$1,200.00
38311
The un-namable Pan Dress is an unexpected silhouette. Crafted from 20% cashmere, 71% cotton modal and 9% elastane. With long sleeves, high rolled neck and raw edges. Finished with an attached scarf panel crafted from 100% silk.
The model is 178cm tall and wears a size small.
Un-namable's visionary attitude is supported by a deep-rooted attention to the materials and by the research of experimental technique in order to give an exclusive and unique appearence to the handcrafted pieces. They use only fabrics made by Italian suppliers and the clothes production is entirely handcrafted by Carpi's artisans.
Et Vous is the exclusive New Zealand Stockist.