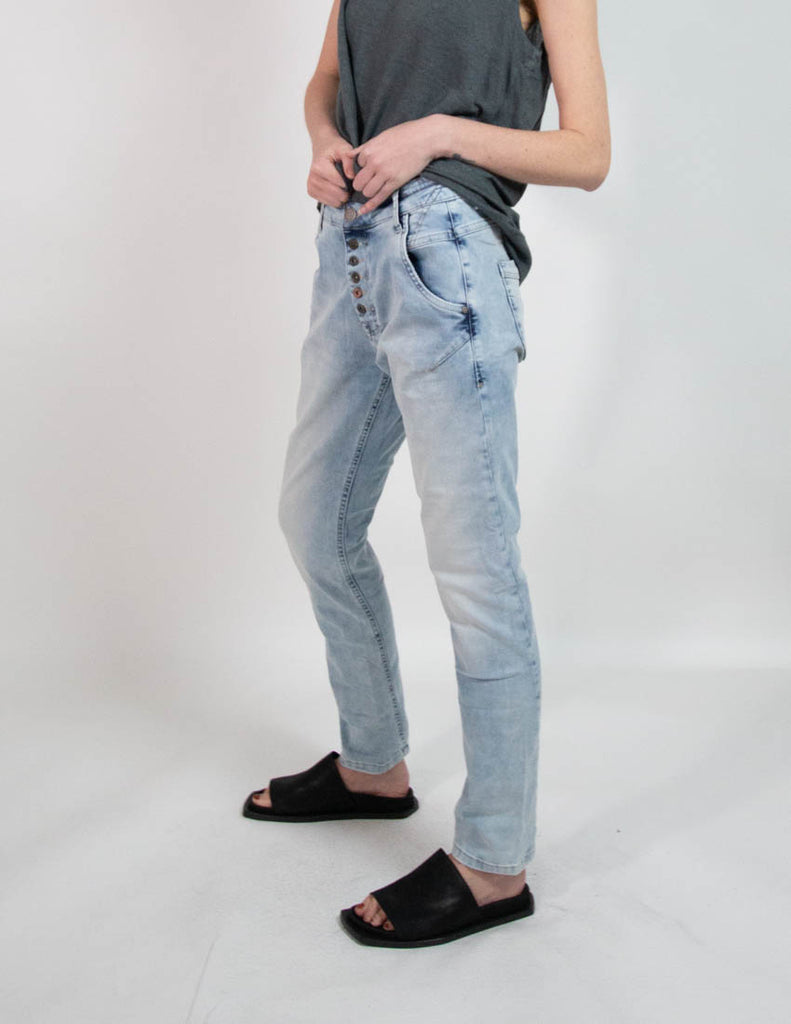 Zhrill Amy Jeans - Light Blue
$300.00
40850
The Zhrill Amy Jeans in Light Blue is a relaxed style of boyfriend jeans. With deep pockets, and different styled domes up the front of the jeans. An easy and super comfortable to wear pair of jeans.


Made from 83% Cotton, 15%polyester, 2% elastane 
You really can't go wrong with Zhrill, you can wear them all day long, fly across the world in them, and feel super comfortable all day long.


ZHRILL are producers of high quality and unique Turkish Denim known for their innovative designs with unique washes and finishings. Having established themselves worldwide, as trailblazers in Denim, ZHRILL have expanded their fashion assortment to offer blazers, pants and more; each piece embedded with the same attention to detail and uniqueness seen in their denim styles. ZHRILL are driven by a genuine passion for fashion and style. Whatever you are, be a good one with Zhrill.