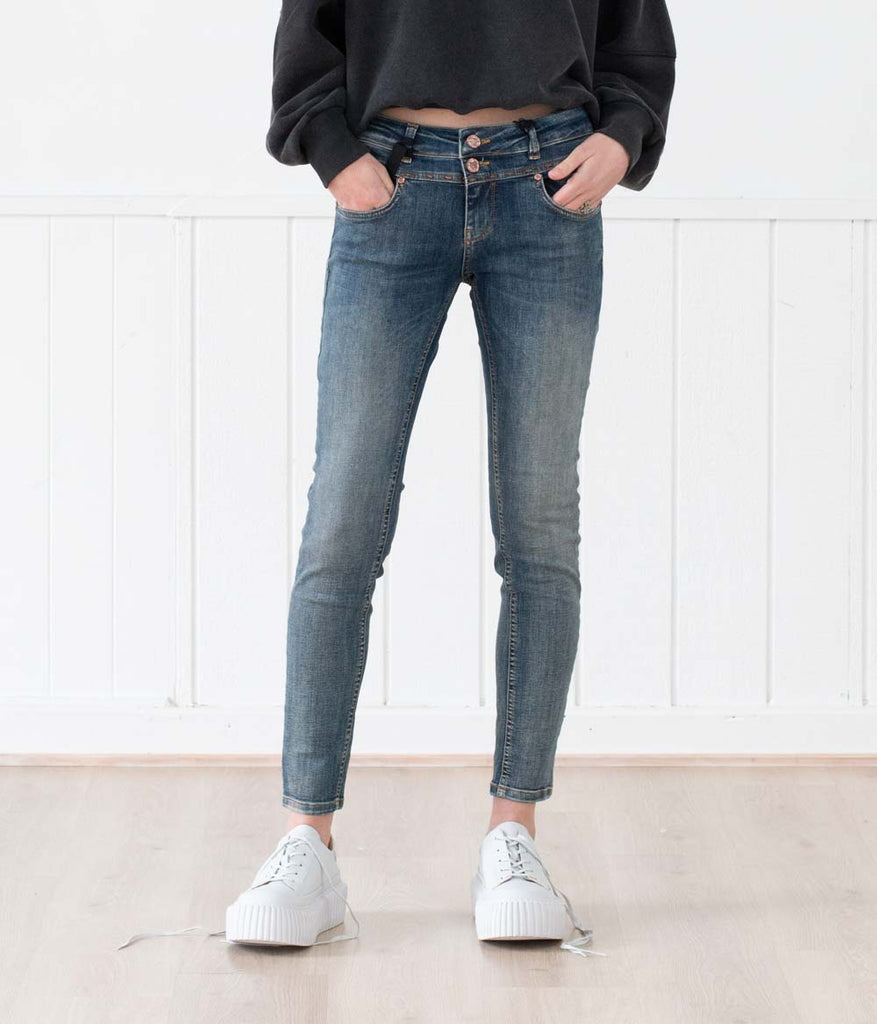 Zhrill Kela Jeans
$310.00
30040
The Zhrill Kela Jeans feature a concealed zip, open double button on the waistband, light vintage look, logo details and small chrome features around the front, above the side pockets. The Kela jeans are a cropped ankle grazer length with a normal rise.
Made from 87% cotton, 11% polyester and 2% elastane
Our model wears a size 28. Model is 174cm tall and normally wears a size NZ size 6-8.
ZHRILL your style and combine these special pants with stylish sneakers or chucks and your day can begin. Those who like it sexy can also wear nice pumps. Your style will be the eye-catcher!
Care instructions: machine wash 30°, wash with similar colors, wash inside out, pull into shape after washing, not suitable for tumble dryer, please note the care label before washing
The model is wearing a size 26.
ZHRILL are producers of high quality and unique Turkish Denim known for their innovative designs with unique washes and finishings. Having established themselves worldwide, as trailblazers in Denim, ZHRILL have expanded their fashion assortment to offer blazers, pants and more; each piece embedded with the same attention to detail and uniqueness seen in their denim styles. ZHRILL are driven by a genuine passion for fashion and style. Whatever you are, be a good one with Zhrill.